Follow the below mention steps to fix QuickBooks Email Invoice and Statements Problems.
You always look forward to starting your day of accounting with the most advanced technology named QuickBooks. However, there will be times when you will see some common issues or errors which will bother you to a great extent. After all, tech issues are petty and common, but can be resolved as well with a small number of steps. It is easy to generate invoices on the QuickBooks platform but what will happen if you cannot find a way to email it or you see an error while doing so.
Save Time, Reduce Errors, and Improve Accuracy
Dancing Numbers helps small businesses, entrepreneurs, and CPAs to do smart transferring of data to and from QuickBooks Desktop. Utilize import, export, and delete services of Dancing Numbers software.
This is a common error that being a QuickBooks user, you will experience while sharing invoices or statements to your customers. In this error, when you try to send an invoice through the QuickBooks to an email. Possibility is that with the service provider like outlook, users may get an error message like "QuickBooks is unable to send your emails to outlook". Here are the reasons you may see this error:
The incorrect setup of email preference.
Installation of QuickBooks got damaged.
Particular domain was blocked.
Security settings on the email account from your service provider.
Steps to Fix QuickBooks Email Invoice Problems
First of All, You need to make sure that your QuickBooks software is its latest version. With this approach, you will not miss out on any latest feature being added to the platform.
Secondly, You need to check the preference settings in the web mail:
Login to your Email account.
At the top right menu bar, click on the Edit button.
Click on the Preferences.
Press click on the Send Forms on the left panel.
Under the tab of My Preferences, you need to select the specific email account you're going to use.
You should click on the Edit option.
Next step is to mark the SSL box, or just select the Default tab.
In the field of Server Name, You also need to ensure that the server name matches your email provider's settings. For example, If you are seeing smtp.mail.outlook.com then, change it to intuit.smtp.mail.yahoo.com and click on OK.
If you are still getting the same error of an incorrect password error message, then, please you need to follow the detailed steps in this article to resolve this:
QuickBooks is Not Accepting the WebMail Password
If you are getting this above mentioned error then you may wish to try these troubleshooting steps in order to fix the error. It will allow you to send invoices from QuickBooks.
First of all, Go to the menu bar at the top and click on the "Edit" button.
Click on the "Preferences".
Then you will see the panel at the left side, you need to click on the "My Preferences" tab.
Next is to click on the "Edit" to change the preference settings.
Then you need to choose the "Default".
Now, you need to ensure that your email provider server name matches "Server Name" field in the application.
Make sure you should be using the correct password for your email account. Otherwise you will also get an error of incorrect password.
Now in order to check whether the error is fixed or not you need to do a test run.
Go to the "File" menu select
Select the "Close Company".
Now you need to click on the "Open a Sample File" [It should be opened in "No Company Open" window.]
You need to choose the sample company file that you wish to open or share.
Fix and set up your email service provider settings in QuickBooks desktop and try to share the email once again.
Steps to Resolve QuickBooks Won't Send Email
Sometimes, something will go wrong with QuickBooks and it won't send you the emails that you need. The below solutions will explain how to fix a QuickBooks won't send email error,
Solution 1: Verify that QuickBooks is not running as the Administrator
Begin by right-clicking on the icon of QuickBooks and then you have to select Properties.
Then you have to choose the tab Compatibility.
Uncheck the box if Run this program as Administrator is already selected. (If Run this software as Administrator appears to be grey, First select Show Settings for All Users)
Then you have to click on Okay
Restarting QuickBooks will fix the problem where it won't send emails.
Solution 2: To Fix Email Issues in QuickBooks, Make sure that Internet Explorer's Email Preferences are Set Correctly
Close QuickBooks first, then launch Internet Explorer.
Then you have to select Tools and then click on Internet Options.
Now select the Programs tab.
In order to send emails through Outlook or Outlook Express, the appropriate email application should be selected as the default email program, therefore be sure this is the case.
Close Internet Explorer at this time.
Email the report after opening QuickBooks.
Solution 3: Test and Repair MAPI32.dll
An IT expert should carry out the technical steps for testing and repairing. You can reach out to us for assistance if you require IT support to fix this problem.
To Test the Functionality of MAPI32.dll use Microsoft Word
First of all, Restart your computer and start Windows again.
Access a Microsoft Word document.
Choose File then click on send then click on email a PDF document.
If no error is experienced, Seek help from technical support.
Contact Microsoft Help and Support to fix problems with Outlook or Office Suite and the MAPI settings if an error occurs.
Email the report as soon as the problem has been fixed.
Repair MAPI32.dll
Click on Windows Start after closing all other Windows.
Navigate to Computers and C: Windows System32
Double-click the Fixmapi.exe file and follow all the on-screen directions.
You can restart your computer once Fixmapi.exe has finished operating.
Rename MAPI32.dll
This should only be carried out if that fixing MAPI32.dll does not resolve the issue.
Firstly, You have to close all running programs.
Then go to C:Program Files (x86)Common FilesSystemMSMAPI1033 using file explorer.
MAPI32.dll should be renamed MAPI32.dll.OLD
Start your computer again and re-run Fixmapi.exe
Restart the computer if Fixmapi.exe stops.
Solution 4: To repair email issues in QuickBooks reinstall QuickBooks with Clean Install Tool
Once all unfinished work has been saved, Close all open web pages and applications.
In the Start box, You have to type Task Manager.
End any QuickBooks-related processes as soon as the Task Manager window appears.
Next, you have to rename every QuickBooks application and program file using the clean install tool.
Then you have to restart your computer.
Search for unnamed folders and then rename them
Reboot the computer after uninstalling QuickBooks accounting software.
Save a copy of your license and your product number.
Download an installation source copy from the internet or insert the installation CD into the disc drive of your computer.
Run the installation wizard, then follow the instructions that are visible on the screen.
Launch QuickBooks, then reactivate your program.
Update your QuickBooks desktop by selecting Help from the menu.
Solution 5: Repair Outlook
In this case, The user should head to Windows in the System and then launch the Control Panel.
After completing that, Select the Programs menu item.
Afterward, Select Programs once more or Uninstall a software.
After that, The user must perform a search and choose the Microsoft Outlook application from a list that displays on the screen.
Once you have finished, Select the repair tab and then click the uninstall/change option in the uninstall wizard.
Follow the instructions to fix the MS Outlook application.
Then select the finish tab.
Try sending an email from QuickBooks to Outlook when the procedure is finished to see if the problem is fixed.
By following the above information you must have fixed the issue with QuickBooks won't send emails.
You can also give us the query details and we will ensure to find the best possible solution for you which suits your business the most. If you have any queries then connect via Get a Free Consultation.
Accounting Professionals, CPA, Enterprises, Owners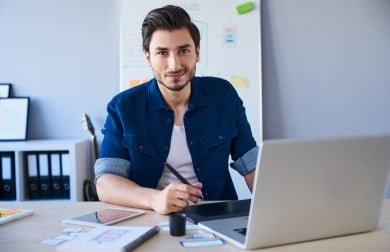 Looking for a professional expert to get the right assistance for your problems? Here, we have a team of professional and experienced team members to fix your technical, functional, data transfer, installation, update, upgrade, or data migrations errors. We are here at Dancing Numbers available to assist you with all your queries. To fix these queries you can get in touch with us via a toll-free number
+1-800-596-0806 or chat with experts.
---
Frequently Asked Questions (Faqs)
How to Change the Email Settings in QuickBooks?

You can always choose to change your customer-facing email address


Then, Please select the Settings gear icon, And then choose Company Settings.


This Company tab will be selected by default. Then you need to click on the pencil icon to edit. It will be visible on the right of the Contact Info section.


You need to enter your company's email address in the required company email field.


Click on the save button and then hit the Done button to save your changes.
How to Change the Administrator Email in QuickBooks Desktop?
There will be times, when you wish to change the admin email in your QuickBooks Desktop or account. Here are the steps to follow to do the same:

First of all, Go to your Intuit account and login using your account credentials.


Then you need to go to the top right corner and Select Sign in & security.


Choose the specific Email address to enter.


Update the email address in the required field and then select the Save button.
How Can a QuickBooks Desktop Report be Emailed?
Let us guide you through the process of doing it in your QuickBooks Desktop software. Please refer to these below mentioned steps:

Firstly Login to your QuickBooks Account.


Go to the Customer menu tab.


Click on Create the Statements.


In the window of the Create Statement, you need to enter the custom Statement Period From.


Then choose the appropriate customer for the statement.


Click on the Preview to review.


Lastly, You need to click on the email to send the statement to your customer.