Intuit's QuickBooks has been a massive help to enterprises of all sizes, when it comes to accounting and financial management. However, just like any other application, QuickBooks is also susceptible to certain errors. In this article, we will delve into the QuickBooks server error and how you can fix them.
Save Time, Reduce Errors, and Improve Accuracy
Dancing Numbers helps small businesses, entrepreneurs, and CPAs to do smart transferring of data to and from QuickBooks Desktop. Utilize import, export, and delete services of Dancing Numbers software.
What are the Major Causes of QuickBooks Server Errors?
The QuickBooks server errors occur due to the following reasons:
The server or workstation has an improper configuration.
QuickBooks cannot access the Company File because of restrictions placed on Windows firewalls or firewalls created by other parties.
DNS configuration errors, such as using the wrong DNS server addresses or using unavailable DNS servers.
Typically, QuickBooks encounters network configuration problems while attempting to connect to other computers on the network.
Failure of QBCFMonitor and QuickBooksDBXX, two internal QuickBooks processes.
On your computer, there is no QuickBooks Database Server Manager.
There might be .ND File destruction or corruption.
How to Resolve QuickBooks Server Not Responding Error?
Solution 1: Utilize the QuickFix My Program Application
1st Step: Install the QuickBooks Tools Hub by Downloading it
The QuickBooks Tool Hub assists in correcting regular mistakes. To utilize the tool hub, you must close QuickBooks. It is recommended that you use Tool Hub on Windows 10, 64-bit, for the best experience.
Step 1: You should close QuickBooks.
Step 2: You should download the latest version (1.5.0.0) of the QuickBooks Tool Hub. Next, you have to save the file at a location you can easily find it. In case you have the Tool Hub installed, you should check for the version. You should opt for the Home tab. You will get to see the version at the bottom.
Step 3: Launch the file downloaded (QuickBooksToolHub.exe).
Step 4: You have to abide by the on-screen instructions to carry out the installation process and agree to the Terms and Conditions.
Step 5: Upon completion of the installation process, you should double-check the icon on the Windows desktop to access the tool hub.
2nd Step: Run Quick Fix my Program
Step 1: Select Program Problems from the QuickBooks Tools Hub.
Step 2: Choose Quick Fix my Program.
Step 3: Open your data file in QuickBooks Desktop after starting it.
Step 4: Upgrade your payroll software.
Solution 2: Terminate All Running Programs
For the smooth functioning of QuickBooks, you have to close the applications running in the background. You have to stick to certain steps. These are:
Step 1: Other apps don't have any open dialogue windows.
Step 2: Set up your antivirus software and firewall.
Step 3: You terminate Pivot Software Control, Windows Defender, Google Desktop, and Vista Security.
Step 4: You disable Spy Sweeper temporarily or operate in gamer mode while QuickBooks Desktop is active.
Solution 3: Look Out for Windows Updates
You'll see the Server Busy error if QuickBooks tries to access a Windows file while a Windows update is active. Install any available Windows updates if they are available.
How to Resolve QuickBooks Error H202 and H505?
If you witness Error H202 or H505 (or H101 and H103) while switching to multi-user mode, then you have arrived at the right place. These errors indicate that something is preventing multi-user connection to your service.
Fixing QuickBooks Error H202
Solution 1: Take Advantage of QuickBooks Database Server Manager
It is highly recommended that you use this method to circumvent the issue.
Step 1: Go to the Windows Start menu on your server and select it first.
Step 2: Type database into the search box.
Step 3: From the list of outcomes, select QuickBooks Database Server Manager.
Step 4: Find the folder that has the company's documents. You will find the folder using Browse.
Step 5: Choose the directory.
Step 6: Locate the Start Scan button, then click on it.
Step 7: Firewall permissions are automatically restored by QBDBSM.
Step 8: Before selecting the Close button, let the scan finish its job.
Step 9: Every workstation where the problem occurs has to have QB launched.
Step 10: Select it by going to the File menu in QB.
Step 11: Look for Switch to multi-user mode and choose it.
Step 12: If you can use multi-user mode, the QuickBooks H202 problem has been fixed.
Solution 2: Analyze the QuickBooks Services
Step 1: The first step is to use and verify the QuickBooksDBXX & QBCFMonitor services are up and running.
Step 2: Select Windows' Start button.
Step 3: After that, press "Windows + R" to start the program.
Step 4: Type MSC and hit the Enter key in that dialogue window to make it run.
Step 5: To find the QuickBooks DBXX service, go down to the bottom of the Service Window.
Step 6: The QuickBooksDBXX service is not apparent or predictable.
Step 7: Confirm it now and have a server install it using Database Server Manager.
Step 8: Now enter QuickBooks and choose and check whether hosting is enabled before running your full program on a server.
Step 9: Click the QuickBooksDBXX service twice.
Step 10: The Startup type and the service status will then be requested of you.
Step 11: At this point, select Recovery.
Step 12: To save all of your changes, hit the "Apply" button at this time.
Step 13: For the "QBCFMonitor" Service, repeat the aforementioned steps.
Step 14: Restart your QuickBooks application in multi-user mode on each workstation after that.
Step 15: Relaunching your computer from the menu will restart your "QuickBooksDBXX" service if it crashes. Continue after the second failure.
Solution 3: Alert the Designated Server
Step 1: On the computer where QuickBooks error H202 is occurring, open the Run window.
Step 2: In the text field, type CMD, and then click OK.
Step 3: Now from your workstation, ping your server.
Step 4: Ping [servername] and press Enter to do this. Please remember that while doing this step, you should not use the braces that were used earlier to enclose the server's name.
Step 5: Apply the suggested fixes to each workstation that is having the problem.
Step 6: If you see a packet loss or a delayed response, this means that there is a network problem that has to be fixed.
Solution 4: Creating Separate QB Company Files Folder
Step 1: It's possible that a firewall is obstructing communication between the server and QuickBooks.
Step 2: On the server, make a new folder.
Step 3: To enable sharing of this new folder and the QuickBooks business files, modify the permissions.
Step 4: Use the Ctrl and C keys to copy.
Step 5: You must copy the .QBW file to the new place.
Step 6: Activate multi-user mode and open your QuickBooks company file (QuickBooks error h202 switching to multi-user mode).
Step 7: Whether you open a QuickBooks company file in multi-user mode, check to see if QuickBooks issue H202 pops up.
Fixing QuickBooks Error H505
If you get Error H303, H101, or H505, one or more of your workstations are configured to act as QuickBooks server. Your server, which houses the company's files, should be the sole machine configured to support multiple users.
On your workstations, you should disable the Host Multi-User Access option. These are the devices on your network that don't save any files for your business. Hosting should only occur on your server PC.
Step 1: You should launch QuickBooks on any workstations where you get to see H101, H303 or H505.
Step 2: Keep your corporate file closed. Instead, choose File from the menu and then click Utilities.
Step 3: Don't choose the Host Multi-User Access option if it is available. Proceed to the following workstation. The issue is not being caused by this one.
Step 4: Choose the option to stop hosting multi-user access if it is available.
Step 5: You need to repeat the steps on workstations wherever you notice the issue.
Once you check all the workstations, you should move on to the server computer, which usually hosts the company files.
Step 6: Launch QuickBooks on the Server computer.
Step 7: Click on the File menu and navigate to the Utilities section.
Step 8: Select Host Multi-User Access if you have the opportunity to do so. Don't pick Stop Hosting Multi-User Access if it is a choice.
The article delves into various server errors that you may face while using QuickBooks. You get to learn about the various steps that would help you fix the issues.
However, if you cannot comprehend the steps, you can connect with Dancing Numbers team via LIVE CHAT.
Accounting Professionals, CPA, Enterprises, Owners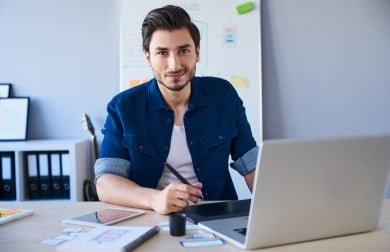 Looking for a professional expert to get the right assistance for your problems? Here, we have a team of professional and experienced team members to fix your technical, functional, data transfer, installation, update, upgrade, or data migrations errors. We are here at Dancing Numbers available to assist you with all your queries. To fix these queries you can get in touch with us via a toll-free number
+1-800-596-0806 or chat with experts.
---
Frequently Asked Questions (Faqs)
How to Reconfigure the Firewall Settings?
A firewall may be obstructing communication between the server and QuickBooks. The server's firewall settings should be configured as described below to ensure that communication between QB and the server is not impeded.
Step 1: Make the firewall exception accepting.
Step 2: Launch QuickBooks on each workstation after changing the firewall's permissions.
Step 3: Select Switch to multi-user mode from the File menu.
How to use the QuickBooks Diagnostic Tool?
Step 1: After downloading the QuickBooks Connection Diagnostic Tool, Install it.
Step 2: Use the tool to browse the QuickBooks Company file folder.
Step 3: As soon as the tool is run, take note of the IP address shown.
Step 4: Activate the ports listed in the firewall Status column's Open Ports Button.
Step 5: To the very end, adhere to the wizard's directions.
Step 6: You should open the file that is triggering Error Coder H202.