WePay is a US-based online payment system that accepts payments via APIs without the use of any payment gateways. This facilitates money collection from your consumers and crowd funding platforms while assuring payment security. As a result, it reduces the risk associated with using online payment methods. WePay can also be integrated with a wide range of accounting software, bank accounts, e-commerce platforms, and point-of-sale systems.
Save Time, Reduce Errors, and Improve Accuracy
Dancing Numbers helps small businesses, entrepreneurs, and CPAs to do smart transferring of data to and from QuickBooks Desktop. Utilize import, export, and delete services of Dancing Numbers software.
QuickBooks is an accounting program that many professions and businesses use. To manage the bookkeeping record, it is employed. Additionally, QuickBooks enables you to carry out a number of tasks like tracking finances, managing taxes, invoicing, creating reports, and more. WePay and QuickBooks integration makes it easier to manage the accounts and finances. Additionally, you may increase the accounting system, automate payments, and sync the data between the two apps.
The integration of WePay and QuickBooks suggests that the platforms will be combined to offer users efficient automated solutions. Your work could be made easier by their synchronization, from payments to account-related tasks. You can sync WePay with QuickBooks Desktop, Online, and etc. due to the availability of many connectivity platforms.
With WePay QuickBooks integration, using online accounting and payment services has become risk-free. With the help of this integration, you can access a wide range of functions by syncing your QB and WePay accounts. Features like tax management and financial tracking are available. These synchronization's characteristics work best for businesses that want to streamline their operations. Along with the functionality, you can anticipate advantages like less manual effort after your accounts have been integrated. In this article, you will get a better understanding of the capabilities and advantages of the QuickBooks and WePay integration.
Short Overview of WePay and QuickBooks
WePay
WePay collaborates with independent software providers and software platforms as a payment service provider, or PSP. The payment platform provides an API that allows these software companies to integrate it into their websites without redirecting customers when it comes time to complete their purchases. Clear, Link, and Core are the three products offered by WePay. But you can only sign up for a WePay account through one of its payment platform partners.
Software platforms, crowd funding websites, and online marketplaces looking for a flexible, integrated payment gateway and processing service can consider WePay, a JPMorgan Chase subsidiary. These firms, however, are not often startups. The majority of small firms will deal with WePay via their alliances with bigger corporations.
QuickBooks
The accounting software program QuickBooks was created by Intuit in the United States and is now used all around the world. There are numerous versions of QuickBooks available for use by various types of businesses and professions. Small and medium enterprises choose the accounting software because it is simple to use and helps them handle bookkeeping effectively.
Businesses may simply manage tax, invoicing, report production, and many other operations relating to accounts with the aid of QuickBooks. Through subscription costs, cloud-based versions are available. The accounting program is affordable, secure, and is always changing to fit customer needs.
What are WePay and its Benefits?
Businesses that utilize WePay benefit from an online payment system that closely collaborates with platforms to offer users a remarkable payment experience. Additionally, WePay offers users risk services and completely synchronized payments without charging them any additional fees. Through their relationship with WePay, thousands of sites now offer straightforward, secure, and seamless payments. The solution offers risk-free access to the payment features a platform requires.
WePay's customizable possibilities, cutting-edge risk tools, and risk management technologies are its key advantages.
WePay's payment technologies are built to handle the complicated and dangerous payment requirements that businesses have. The buyer and seller experiences can be white-labeled, and checkout, email communications, and sign-up can all be customized.
WePay also eliminates the time-consuming merchant on boarding process and third-party redirects that frequently impede user adoption and payer checkout.
Users of WePay can also get fraud protection.
Additionally, because WePay facilitates payments in a matter of seconds, consumers don't need to worry about going through a time-consuming underwriting procedure or having to set up a gateway.
Because of its sophisticated risk tools, the system can also securely accept the merchant's use of additional processors. The software also takes care of anything linked to overhead operations, so consumers don't have to worry about it as well.
Innovative risk management techniques used by the solution effectively identity theft and fraud during transactions. Due to information acquired from transaction-level reporting, users can also track the flow of money through their platform.
The software also manages compliance with other regulations, bank requirements, government requirements, and requirements from card networks.
Benefits of WePay and QuickBooks Integration
Users like to use intelligent solutions to greatly simplify their accounting responsibilities when it comes to managing a firm in an orderly manner. You may accomplish the same thing by integrating WePay with QuickBooks. WePay can be integrated with QuickBooks to automate payments and other accounting processes; even if QuickBooks alone can assist you manage your accounting system. You can expect a number of perks when you link your WePay account to your QuickBooks account. The benefits of WePay with QuickBooks connection are listed below:
After the synchronization, it may be feasible to manage your company's taxes.
It might not be necessary to have a paper record of the facts about your business.
WePay and QuickBooks can sync to update payments more quickly. Additionally, upgrading them may be automated.
Users have the ability to produce invoices and rapidly send them to clients.
The best aspect of QB and WePay's sync is that it allows you to perform your accounting responsibilities.
Even after importing or exporting your information between WePay and QuickBooks, you can still see clarity in it.
Finances may be tracked with fewer complications after merging QB and WePay.
You may now generate reports more effectively due to the WePay QuickBooks integration.
Integration is a risk-free approach. The information and data of your business will remain secure as a result.
The integration procedure doesn't cost much. As a result, you can use many features without having to spend a lot of money.
Time can be saved because you can complete the tasks quickly.
The efficiency of doing corporate operations can be increased.
WePay has strong risk and security technology and collaborates with QuickBooks.
Businesses can increase client loyalty and give a better customer experience.
Your company may manage future financial planning effectively and make wiser decisions regarding bookkeeping and accounts due to the integration of QuickBooks and WePay.
Businesses can handle payments easily with WePay and QuickBooks integrated, providing a scalable and unified user interface.
Key Features of QuickBooks and WePay Integration
Below are the features of WePay:
Ability to bill customers for subscription-based purchases on a recurring basis
There is no need to repeatedly enter customer information for repeated purchases because customer data is securely kept.
Capacity to accept several credits and debit cards
eChecks and ACH payments can be processed and accepted as a form of payment.
Gives users the option to handle payments in many currencies
Real-time payments are supported.
Possibility of dividing payments between the merchant and the sellers
Gives clients access to an online payment facility
Depending on the users, user role, groups, etc., grant access to specific data, features, objects, etc.
An online form that a retailer can use to manually enter credit card payments (from the phone, the mail, etc.), give refunds, or cancel earlier purchases
The capacity to seamlessly integrate with an e-commerce platform to facilitate checkout
The capacity to integrate with a POS system to enable credit card or mobile payment processing in a retail environment
Fees for processing specific transactions, which may be calculated as a percentage of the total cost or as a flat rate
Payment information is protected by built-in security to fend off fraud and hacking.
The capacity of a mobile wallet or other mobile phone payment app to process mobile payments
Processing payments from a digital wallet service or other online payment mechanism
Supports near Field Communications (NFC) and EMV chip card technology
The gateway accepts a variety of currencies and languages to facilitate international commerce.
Enables developers to alter the payment form to fit their particular workflows
Application Programming Interface (API) – A description of how an application interacts with other pieces of software. Data, logic, objects, etc. may often be integrated with other software programs through APIs.
Sensitive information (personal details, credit card numbers, etc.) is swapped out with a non-sensitive equivalent, or token. Through a tokenization system, the tokens serve as a reference that links back to the sensitive data.
How Do WePay and QuickBooks Work Together?
With WePay QuickBooks integration, one can carry out a variety of operations. The information below will help you understand all of its benefits:
You may achieve smooth payment capability by combining WePay with QuickBooks.
There is no manual documentation involved.
Keeping tabs on your finances is simple.
Businesses give customers a better experience. As a result, clients show greater loyalty and trust.
Once a payment is made, QuickBooks automatically updates.
You receive payment security with the combination of WePay and QuickBooks.
By way of the payment method, it also makes things clearer.
Both money and time are saved by the method.
You can prevent problems because of this integration.
Conclusion
Processing payments is made simple for all businesses by online payment platforms. But it could also increase the chance of a viral attack or security problems. Fortunately, WePay is a reputable platform, allowing for simple and effective payment processing. You may receive payments online and automate company tasks by integrating WePay with QuickBooks. Better operational efficiency for enterprises may result from the integration of WePay and QuickBooks. It can guarantee you intriguing advantages and features, as demonstrated above. You can get in touch with Dancing Numbers team via LIVE CHAT.
Accounting Professionals, CPA, Enterprises, Owners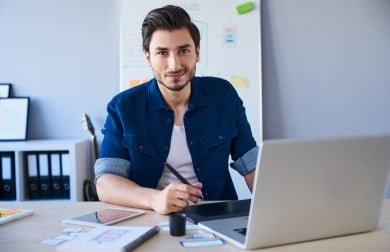 Looking for a professional expert to get the right assistance for your problems? Here, we have a team of professional and experienced team members to fix your technical, functional, data transfer, installation, update, upgrade, or data migrations errors. We are here at Dancing Numbers available to assist you with all your queries. To fix these queries you can get in touch with us via a toll-free number
+1-800-596-0806 or chat with experts.
---
Frequently Asked Questions (Faqs)
What is the QuickBooks Integration Process?
Only 3 steps are required for integration with QuickBooks Online API:
• In the first step, You need to create an account on the Intuit Developer portal.
• After that, You have to make an app in your developer account.
• In the next step, You need to create OAuth tokens with the help of client keys.
How can I Link External Applications to QuickBooks Online?
• Adding applications to QBO.
• On the left panel, Select Apps.
• On the Find Apps tab, Click.
• To find specific apps, Type their names into the search field or choose a category from the Browse drop-down menu.
• Click the Get App Now button to begin the sign-up procedure.
• Set up any syncing preferences.
• Press "Save & Sync".