If your QuickBooks software crashes every time you try to export the data to Excel, then there may be below listed reasons behind the problem:
You are using an incompatible QuickBooks and MS office version.
Either MS office's or QuickBooks' installations are damaged or corrupt.
The report or data you are trying to export is corrupted or damaged.
Save Time, Reduce Errors, and Improve Accuracy
Dancing Numbers helps small businesses, entrepreneurs, and CPAs to do smart transferring of data to and from QuickBooks Desktop. Utilize import, export, and delete services of Dancing Numbers software.
Troubleshooting Steps When QuickBooks Crashes while Data Export to the Excel
Solution 1: At the first step, you need to ensure the compatibility requirement between QuickBooks and MS office. You can do so by reviewing the system requirements for your QuickBooks version.
Solution 2: You should update your QuickBooks to the updated version or release to resolve the issue. You can check the updates by going to the product information window after opening the QuickBooks.
Solution 3: You can run the repair tool. For this follow the below steps:
Go to the start menu on Windows > click on control panel > programs and features > uninstall a program.
Choose QuickBooks from the list of programs and click on Uninstall/change and continue then next.
After this, click on repair and next, and once done click on Finish.
Solution 4: You can use Verify and rebuild data feature in QuickBooks:
For the Verify Data Feature: Click on File > utilities and click on Verify data. If you get a specific error message, you can look for troubleshooting steps on support sites. And if you get a 'data corruption' message then you can use the rebuild data feature.
For the Rebuild Data Feature: Click on File > Utilities and then rebuild data. Create back up of your file if prompted and once rebuild data functionality is done with its process click on OK.
Solution 5: At last, you can go for repairing MS office by referring to Microsoft support.
How Dancing Numbers will Help You?
Dancing Numbers is SaaS-based software that can easily be integrated with your QuickBooks account. You can import, export, and delete lists or transactions from your company file. Using Dancing Numbers you can simplify and automate the process, saving time and increasing productivity. Just fill in a few fields and apply the relevant features to complete the task.
It saves your time and money that you can invest in your business. It has no human errors, works automatically, provides a user-friendly interface (easy to use and learn), and more. You can also have access to the comprehensive features set if you use it to Bulk import, export, and delete services.
Accounting Professionals, CPA, Enterprises, Owners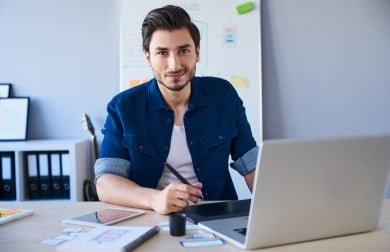 Looking for a professional expert to get the right assistance for your problems? Here, we have a team of professional and experienced team members to fix your technical, functional, data transfer, installation, update, upgrade, or data migrations errors. We are here at Dancing Numbers available to assist you with all your queries. To fix these queries you can get in touch with us via a toll-free number
+1-800-596-0806 or chat with experts.
---
---
How can I Export QuickBooks Estimates to Excel?
Go to the All sales page and choose Estimates under the filter type. Now set the date range and other filters you need and click on apply and choose export to Excel.
Why QuickBooks is not Exporting the Data to Excel?
The most common reason for QuickBooks not exporting the data to excel is that the QuickBooks version is not updated to its latest release. Update it to the latest release and open any report to check whether excel options are available now.
How to Convert the QuickBooks file into Excel?
At first, open QuickBooks and right-click on the QBW file, and click on to open file in Excel. The QuickBooks file now and Excel file can be opened easily.
How can I Export a List from QuickBooks to a CSV file?
You need to go to List > Item list > click on Excel drop-down and choose export all item. Now in the export window, choose .CSV file and click on Export.