It is very essential for e-commerce firms of all sizes that they will develop and be successful, accurate and fulfill order timely. It is crucial to have an efficient shipping system in place to guarantee proper order of fulfillment.
Save Time, Reduce Errors, and Improve Accuracy
Dancing Numbers helps small businesses, entrepreneurs, and CPAs to do smart transferring of data to and from QuickBooks Desktop. Utilize import, export, and delete services of Dancing Numbers software.
You may enhance your clients' shopping experiences by expediting order fulfillment with a shipping system like ShipStation. Integrating QuickBooks into ShipStation is a move that you can't go wrong with if you want to increase the clarity and precision that it delivers.
Your workflow can be streamlined and the time and effort needed to perform tasks can be decreased by integrating ShipStation with QuickBooks. ShipStation and QuickBooks can be integrated to enhance coordination and communication across various teams and departments within your company. Your company may gain a competitive edge by integrating ShipStation with QuickBooks. You will be able to complete your task more quickly, effectively and accurately than your rivals. Integrating ShipStation with QuickBooks helps improve efficiency and production in your company by automating repetitive operations.
About ShipStation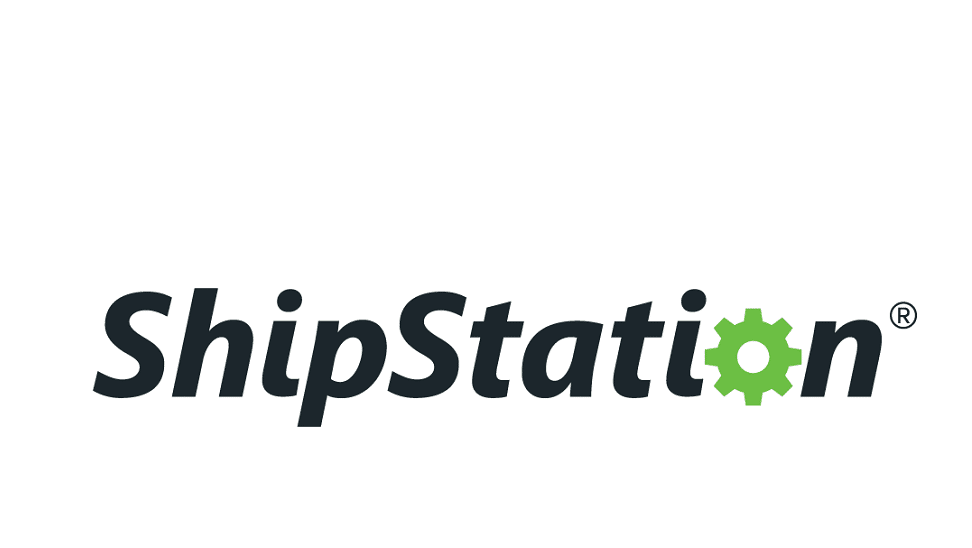 The top shipping carriers are used by ShipStation to process and complete orders placed by e-commerce shops on all the most well-known marketplaces and shopping carts.
With the help of the top web-based shipping software, ShipStation, ecommerce retailers of all sizes can import, arrange, process and send orders from any online browser, including those on iOS and Android mobile devices with ease. You can streamline shipping everywhere where you can sell and however you ship with the help of over one fifty shopping carts, marketplaces, carriers and fulfillment services, including:
Shopify Plus
BigCommerce
USPS
UPS
FedEx
DHL and Canada Post among many more.
ShipStation is a web-based, multi-carrier shipping service that is intended to speed up and reduce the cost of order fulfillment for eCommerce companies. You have access to a single set of effective tools with ShipStation for managing your orders from development to fulfillment your order to anywhere your company needs to ship it.
About QuickBooks Desktop and Online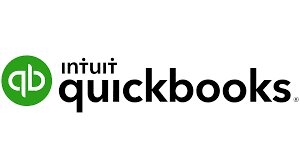 QuickBooks is an accounting program developed by Intuit that provides you with the best solutions for managing tax, business and personal financial issues. It comes in a variety of editions as a Windows desktop program. There are various alternatives for this and based on your configuration, you can select the online or Mac version.
QuickBooks is immediately integrated with the program because only one entry of the essential data is required. Further steps are not necessary once the data has been entered into a commercial timekeeping or order entry system. Additionally, QuickBooks updates the data in real-time, which lowers labor expenses and increases productivity for your business.
With QuickBooks online, you can quickly manage your company's finances and accounts, get online access to your financial data from any location and export financial reports.
Accounting for your e-commerce enterprises with QuickBooks online is a terrific idea. Now, that ShipStation has a free interface, you may send your order data from ShipStation to QuickBooks online.
You can use QuickBooks Online or a different edition of the software if you desire cloud-based advantages. Prior to being able to access it from anywhere on the planet, you must first sign up for a membership via subscription. The most essential items you require are a computer and an internet connection. There are other options, including QuickBooks Online Accountant, Self-Employed, Online Plus, Online Essentials and Simple Start.
A well-liked set of accounting software is QuickBooks Desktop. Connect QuickBooks desktop and other apps.
The small business accounting program that receives the most favorable reviews overall is QuickBooks Desktop. Employers use to keep costs under control, collect money and keep track of their business's financial activity. In addition, it can be used to generate reports, settle accounts, prepare taxes, and send invoices to clients.
QuickBooks Desktops are available in six different configurations for small businesses. The versions for it are as follows:
Accounting software from QuickBooks is available as QuickBooks Desktop Enterprise Accountant, QuickBooks Desktop Pro Plus, QuickBooks Desktop Premier Plus, QuickBooks Accountant Desktop Plus and QuickBooks Mac Desktop.
Key Points for the ShipStation Integration
Share the products from a command to either create new non-inventory product entries in QuickBooks or map existing ones.

If you have a matching SKU, the QuickBooks Desktop product record is updated.
QuickBooks Desktop recognized the product by name. If the Product record contained an SKU.
Update the product in QuickBooks Desktop if both the name and SKU are present.
In the event where both the name and the SKU are present, QuickBooks Desktop creates a new product record with an SS-prefix and fills in the SKU.
If the name does not already exist in the ShipStation and product, fill in the name and SKU with QuickBooks Desktop.

Give QuickBooks Desktop the shipment information.

Delivery Status
Carrier
Ship Date was all provided at the time of purchase.

Shipped orders can be sent as Sales Receipts or Invoices from ShipStation to QuickBooks Desktop.

You will be able to decide which asset account sales receipts will be added to in the record.
Your account receivable account will be added automatically by invoices.
On the sales receipt and invoice, a memo section will be used to record instructions from the ShipStation.
An individual command ID will distinguish receipts and invoices from the ShipStation by prefixing them with an SS.
You can configure QuickBooks Desktop to sync orders that are not too crammed.

Details about the sales tax on your shipped orders should be shared.

In order to match the sales tax to one or more of your chosen tax agencies, ShipStation will use the recipient address. Attention Prior to it being elected, please. A tax agency will already be known to you.
Need of Integration
Order data is a crucial element that impacts how effectively and precisely orders are filled and that is a truth.
Your ability to separate order data is made simple by linking ShipStation and QuickBooks. You can then properly track each order till it is completed.
Shipped orders are saved as either invoices or sales receipts when they are processed from ShipStation to QuickBooks. As well as sending receipt details, QuickBooks also allows you to build new client profiles.
Your productivity can increase and your process can be made more efficient by integrating ShipStation with QuickBooks. You can automate repetitive processes, cut down on manual labor and improve team collaboration by integrating these two apps with App which is AI-powered.
Integrating ShipStation with QuickBooks Online can have a number of advantages, regardless of whether you run a small business or are a part of a major corporation. App which uses artificial intelligence to automatically map the data fields between the two apps, removing the need for manual data entry and lowering the likelihood of mistakes.
Additionally, your app connect provides a selection of pre-built connectors and automation workflows for QuickBooks and ShipStation that may be modified to match your unique needs. This translates to the ability to set up workflows that cause activities in one app to be triggered by events in another app or to set up automated processes that operate automatically in the background without any user input.
By utilising AI capabilities, you may further improve process efficiency and eliminate errors.
Benefits of the ShipStation Integration with QuickBooks
Anywhere you can sell. Send QuickBooks every order you make. Every one of our plans syncs with a limitless number of selling channels, including your e-commerce website, shopping cart and all major marketplaces. Send invoices or sales receipts for your fulfilled orders.
Identify the items and clients. Send data about a product or customer straight to QuickBooks or the software will automatically create new records and entries if none already exist.
Obtain the whole story. To your sales receipts or invoices in QuickBooks Online, send sales tax data from your shipped orders and populate shipment data such as ship date, tracking number, carrier, and shipping charged at checkout.
Create automated invoices for your purchases. Make your orders payable. QuickBooks product information should be updated. Sync customer data with users table in QuickBooks.
As orders are processed, updating your QuickBooks inventory automatically. Integrate sales tax data for completed orders with QuickBooks. Adding shipping information to updated invoices. Your invoices and payments can now match the volume and frequency of your orders.
For a fantastic customer experience for your online customers, QuickBooks automatically manages your inventory based on orders. There is no possibility of errors when manually entering order information into your QuickBooks. Spend less time and effort reconciling orders in QuickBooks.
You can enhance team communication by making it simpler for team members to communicate information and keep on top of projects by integrating ShipStation with QuickBooks.
You can automate repetitive activities, optimize your workflow, and increase productivity by integrating ShipStation with QuickBooks. This will ultimately save you time and increase your output.
You can adjust your integrations to your particular requirements.
Since you don't need to employ a developer or buy pricey software, it offers an affordable method to integrate ShipStation with QuickBooks.
You can obtain insights into your company's operations and make smarter decisions by integrating ShipStation with QuickBooks. This can improve data visibility.
Even people with little to no coding knowledge may easily and quickly integrate ShipStation with QuickBooks.
Working of ShipStation with QuickBooks
The use of QuickBooks Online to manage your ecommerce business transactions is highly recommended. You can now send your order data from ShipStation to QuickBooks Online using a free interface offered by ShipStation.
First you have to set up an account on your desire app and then connect it.
After logging in, select QuickBooks Online and ShipStation from the list of available apps to use as your apps.
Next you have to make a decision on a trigger and an action for your integration. You might select post a message for QuickBooks and New Email for ShipStation as the trigger and action, respectively.
Your ShipStation and QuickBooks Online accounts should be connected to after choosing the trigger and action. Enter your login information and confirm the connection by following the instructions on-screen.
You must map the fields for your trigger and action after you have connected your accounts. To the message content in QuickBooks, for instance, you can map the topic and text of the email.
Test your integration to make sure it is operating as intended after you have mapped the fields. To make certain the email gets uploaded to QuickBooks Online, send a test email.
For the final step in automating your workflow, turn on your integration. New emails will be automatically posted to QuickBooks Online as they arrive to your integration, which will be running in the background.
Steps of Integration of QuickBooks with ShipStation
Depending on the situations in which you must integrate QuickBooks into many platforms, integrating the accounting program with ShipStation is a reasonably straightforward process.
Here are the actions you should take to accomplish this without difficulty:
In first step, You have to make sure that you are using ShipStation's premium version, so make sure you are doing that.
Now you have to navigate to the account settings area. The ShipStation dashboard contains a link to it.
Select the integration process as your preference.
Make QuickBooks as your selection from the list of integration partners.
When you have decided to use QuickBooks then press the connect to QuickBooks button.
Then, Use your QuickBooks account credentials to log in it.
After that, ShipStation will be the next page you see on your screen. Now you have to set up your account.
Any company trying to improve efficiency and optimize operations should integrate ShipStation and QuickBooks with the help of which you want to connect. With the help of an AI-driven integration platform, you can quickly link your preferred apps and automate operations. Differentiate itself from other connection tools with its sophisticated capabilities, such as real-time data syncing and configurable field mapping. You can concentrate on expanding your company while we handle the other details with app. Today, Give it a try and reap the rewards of seamless app integration.
Accounting Professionals, CPA, Enterprises, Owners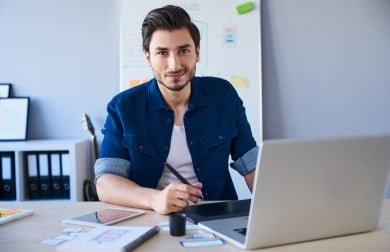 Looking for a professional expert to get the right assistance for your problems? Here, we have a team of professional and experienced team members to fix your technical, functional, data transfer, installation, update, upgrade, or data migrations errors. We are here at Dancing Numbers available to assist you with all your queries. To fix these queries you can get in touch with us via a toll-free number
+1-800-596-0806 or chat with experts.
---
Frequently Asked Questions
Do the Fields that Sync between ShipStation and QuickBooks Online Allow for Customization?
The fields that are synced between ShipStation and QuickBooks Online can be changed in accordance with your unique requirements, yes. Select the fields you want to sync, and then map them to the corresponding fields in the other app.
What kind of Actions and Triggers can be used to Integrate ShipStation with QuickBooks Online?
The interface between ShipStation and QuickBooks Online allows a number of triggers and actions, such as adding new entries, modifying existing records, sending notifications and more. To automate your workflows, you may pick from a variety of triggers and actions.
How Long Does it take to Set up an Interface between QuickBooks and ShipStation?
The complexity of the integration will determine how long it takes to set up a connection between ShipStation and QuickBooks. The majority of integrations may be set up quickly with you may Connect user-friendly interface.
Can I set a Timer to Perform the Integration at Set Intervals or Times?
Its scheduling feature does really allow you to set the integration to execute at predetermined times or intervals. This enables you to schedule integrations to occur at certain times, ensuring that your data is constantly current.
Does ShipStation Work with Desktop Versions of QuickBooks?
The use of QuickBooks Online to manage your ecommerce business transactions is highly recommended. You can now send your order data from ShipStation to QuickBooks Online using a free interface offered by ShipStation.