Are you considering transferring/migrating data from QuickBooks online to QuickBooks Desktop but you're a bit confused or unsure of where and how to start with? So, don't worry we're here to help out with this blog that guides you through the process. However, QuickBooks Online and Desktop both are powerful tools but there are certain things you need to consider which help you to determine if your company is a good candidate for transferring or migration. Know how to Transfer/Migrate Data from QuickBooks Online to QuickBooks Desktop.
Save Time, Reduce Errors, and Improve Accuracy
Dancing Numbers helps small businesses, entrepreneurs, and CPAs to do smart transferring of data to and from QuickBooks Desktop. Utilize import, export, and delete services of Dancing Numbers software.
Things Need to know Before Migrating Data from QuickBooks Online to Desktop
There are several variations in QuickBooks Online and QuickBooks Desktop that could cause compatibility issues.
Avoid exporting multi currency data from QuickBooks Online to QuickBooks Desktop because it may not display correctly.
The latest version of QuickBooks desktop is ideal for minimizing compatibility problems.
The migrations can be easily done with Internet Explorer.
Apart from these considerations, some QuickBooks Online records will be converted to their QuickBooks Desktop equivalent and some fields in QuickBooks Desktop will assume the default values. Before migrating make sure you familiarize yourself with the changes.
Transfer/Migrate Data from QuickBooks Online to QuickBooks Desktop with Easy Steps
The easiest ways to do this process is by using the Internet Explorer and use the export data wizard at Gear > Tools > Export Data. Let's see in detailed,
Step 1: Set up Security Settings in Internet Explorer
Proper setup of Internet Explorer can help you to import everything smoothly. To do so, follow these steps:
Initially, go to the Internet Explorer and make a right-click on it
And then choose "Run as an Administration" option
Next, go to the "Tools" icon and select "Internet" option
Now, select "Security" and then "Trusted sites"
After that, you have to choose the appropriate sites
Enter *.intuit.com and *.qbo.intuit.com within the zone field named "Add this website"
Make sure that you unchecked "Require server verification (https: ) for all sites in this zone" option
Now, close the Trusted sites window
Also make sure that the option named "Enable Protected Mode" is unchecked
Once done with that then click on the "Apply" and then "Okay" button
Let the Internet Explorer open.
Step 2: Set up QuickBooks Desktop for the Export
The very first, go to the QuickBooks Desktop icon and then make a right-click on the same
Next, select the "Run as an Administration"
In any case, QuickBooks Desktop is not installed then you can download a trial to use for this process
Now, go to the "File" menu and choose "Close Company" option
Let the QuickBooks Desktop open while you complete the rest of the steps.
Step 3: Prepare to Export QuickBooks Online Data
Firstly, go to the "Settings" and then select the "Export Data" option in QuickBooks online
Next, type the reason for exporting data and then press the "Continue" option
Now, choose the "Learn More" option in the "Moving to QuickBooks Desktop" section
Again select the "Learn More" option in the "Download company Data" section
After that, click on the "Get Started" button
Choose the "Install ActiveX Control Now" option and then follow the instructions to install the same
Once the installation completes then hit the "Continue" option
Now, examine the limitations and then press the "Continue" option
Enter the contact information and again press the "Continue" option.
When your data is ready to export you will receive an email. This normally takes a few minutes but for companies with many transactions it may take up to 2 hours.
Step 4: Finish the Exporting Process of Your Data
Now, start processing in QuickBooks Online. You need to repeat a few steps to get back to the export page.
Go to the Settings and then select "Export Data" option in QuickBooks Online
You have to repeat steps 2 to 5 from steps 3
Next, select the "Continue to download" on the exporting from QuickBooks Online page
Now, switch over to QuickBooks Desktop
Make sure that you're on the screen of "No Company Open" in QuickBooks Desktop
If you have a company file open then go to File and then select the Close company option
Again go back in QuickBooks Online and choose the Download option
Choose the location to save your file within the Save your company file window
Select the location other than the Windows Desktop
Once the download process completes then select the "Convert Now" option
Enter a new name for the file in the "Create a new QuickBooks file" window
And then choose the location to save it
Pick a location on your local computer and not a network or external drive
Once the export is done then clicks on the "Finished" option.
Important Note: It is quite possible that it took some time to finish the process. Even if it looks like its frozen then it doesn't mean that the export has failed. Give some time or a few minutes after that you can see that the progress bar will move again.
In case, if the status bar doesn't appear to move
You need to check out the QuickBooks Desktop for an Application Certificate
Click on the QuickBooks icon to open it in your Windows Taskbar
And then you can the "Application Certificate" appears
Select the "Yes, prompt each time" checkbox on the Application Certificate
And then press the "Continue" option
Select the Done button in the confirmation window.
Step 5: In the Final Step, You have to Verify the Exported information Correctly
Use the Profit and Loss report after exporting your company to ensure your books match. Run one in QuickBooks Online and compare it to QuickBooks Desktop with the same data.
So, the above-discussed is the complete process that you can follow to migrate/transfer data from QuickBooks online to QuickBooks Desktop.
Accounting Professionals, CPA, Enterprises, Owners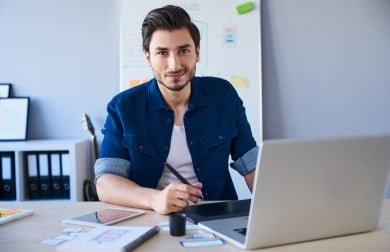 Looking for a professional expert to get the right assistance for your problems? Here, we have a team of professional and experienced team members to fix your technical, functional, data transfer, installation, update, upgrade, or data migrations errors. We are here at Dancing Numbers available to assist you with all your queries. To fix these queries you can get in touch with us via a toll-free number
+1-800-596-0806 or chat with experts.
---