Transferring QuickBooks from one computer to another is a recommended process for every business. However, before you initiate, It is always recommended to get the QuickBooks license number along with the product number.
Save Time, Reduce Errors, and Improve Accuracy
Dancing Numbers helps small businesses, entrepreneurs, and CPAs to do smart transferring of data to and from QuickBooks Desktop. Utilize import, export, and delete services of Dancing Numbers software.
There are many crucial points to remember before you jump to migrating your QuickBooks to a new computer.
Let's understand how to move QuickBooks to a new computer in detail.
What is the moving of QuickBooks to a New Computer is all about?
For a user, there can be any number of reasons to transfer the QuickBooks from an old computer to a new one.
To do this successfully, there are certain things one needs to ensure before QuickBooks Desktop installation:
Make sure the Product and License information is available
Download the installation Files
Uninstall QuickBooks in order to install it again
Why do You need to Move QuickBooks to a New Computer?
Experts always recommend that using one set of a computer system for a longer period of time is not suitable for businesses.
Additionally, It can also lead to wear and tear of the system when used for a longer period of time, resulting in reducing business efficiency.
Hence, It is imperative for a business to move the bookkeeping software, QuickBooks to a new computer so that does not impact the business adversely.
How to Move QuickBooks to a New Computer?
This can be done easily with the help of QuickBooks migration tool.
The QuickBooks Migration Tool will help you transfer QuickBooks Desktop to a different computer. However, to do so, you would require a USB flash drive and a reliable internet connection.
Step 1: In your QuickBooks account, go to the File menu, choose Utilities, choose Move QuickBooks to another computer.

Step 2: Choose I'm Ready and then make a one-time password.

Step 3: Follow the guidelines to select the USB flash drive you will select.

Step 4: Once the files are copied, you can move them to the next computer.

Step 5: Enter the USB flash drive since the QuickBooks Migratory Tool does not launch automatically.

Step 6: Open the flash drive and double-click on the file Move_QuickBooks.bat.

Step 7: Enter the Password and choose Let's go.
Accounting Professionals, CPA, Enterprises, Owners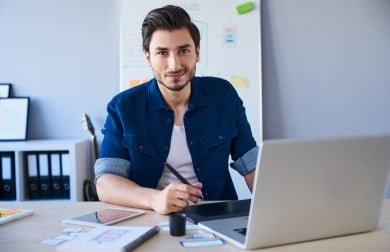 Looking for a professional expert to get the right assistance for your problems? Here, we have a team of professional and experienced team members to fix your technical, functional, data transfer, installation, update, upgrade, or data migrations errors. We are here at Dancing Numbers available to assist you with all your queries. To fix these queries you can get in touch with us via a toll-free number
+1-800-596-0806 or chat with experts.
---
Frequently Asked Questions (Faqs)
What is the Importance of a Backup and Backup Restore While moving QuickBooks to a New Computer?
Backup files and restoring are crucial tasks when you are transferring QuickBooks to a new computer. You must generate a precise backup of the company file and copy all the required content to the new system via external hardware.
When do You Need to Transfer QuickBooks Data to a New System?
You are required to transfer QuickBooks to a new operating system when the particular payroll manager is not functioning on the old computer system.
Can I Move Quickbooks Pos To New Computer (Data & License Transfer QBPOS)?
Yes, you can. Moving QuickBooks POS to New Computer is the same as moving QuickBooks Desktop. You just have to follow similar steps such as creating a backup first and then using QuickBooks Migration Tool.