There are several versions of Excel available, including the versions for desktop and mobiles such as (Windows, Mac OS X, iOS and Android) operating systems. Though excel is the smart approach for your calculations. But being smart and being superbly smart is just the difference of a few steps or let's say tricks. Whether you're a beginner or looking for ways to create your perfect budget template or just wish to become a pro, these tips can get you on top of your Excel game and give you an edge.
Save Time, Reduce Errors, and Improve Accuracy
Dancing Numbers helps small businesses, entrepreneurs, and CPAs to do smart transferring of data to and from QuickBooks Desktop. Utilize import, export, and delete services of Dancing Numbers software.
Microsoft Excel Tips and Tricks for QuickBooks
List of of top 10 Microsoft excel tips and tricks for QuickBooks below:
Excel Trick 1: When Selecting all Cells in a Spreadsheet
A need for reformatting can arise any moment. You may want to change your font or make some other sweeping change to your Excel workbook. You just need to click on the square to fix it. It will be available in the upper left-hand corner and you have to select all the cells in the workbook. You'll be able to locate it where the top of the rows and columns meet. Just by clicking on this box, you will highlight all of the cells in the document, even empty cells.
Pro Excel tip: For this, you can also use conditional formatting. The Conditional formatting in the Excel report will enable you to highlight cells of a specific color code, depending on the specified cell value. This will appear as a great option for those who don't need the structure of a VLOOKUP action. However, one may want an organized view into their data sets.
Excel Trick 2: When You need to Copy a Spreadsheet from one Excel to Another
If you have been using an Excel file, then several times, you may have come across a situation, where you realized that you need to duplicate one or more large data sets. If you have a huge ton of data to format, then manually entering this data is out of the question as it will take a huge number of days and will ensure to be time consuming as well.
So there is another approach that includes copying a worksheet from one workbook (a collection of multiple sheets) to another.
First of all, Go to your "Source" workbook (the one with the data you wish to copy).
Open up your "Target" workbook (the one you want to copy to). This can be a new and blank workbook or an existing workbook.
In your source or original workbook, you can look toward the bottom left-hand corner and find the name of the sheet you want to copy.
Press the right-click on the sheet you want to copy. On the Mac version, you may press a single button mouse and hold down the Command key while clicking).
Select "Move or Copy…" from the menu.
From the list, you need to select where you want to move or copy the sheet to. You will also need to go to the appeared drop-down which is at the top in order to see other open workbooks.
Then you need to choose the workbook to copy it to and select where in the order of the existing worksheets you want it to be.
Alternatively, you can also move the worksheet from one workbook to another. All you need to do is to drag it with your mouse. However, it is highly recommended to be safer to copy it, at least until your comfort level with Excel increases.
If you ever have the validation of extensive data to do, then botching a formula can be difficult and time consuming as well. In this regard, you might want to try the copying method. It can be considered to be a quick and very easy way to make a backup file for excel.
Excel Trick 3: Addition of Multiple Rows or Columns at once
You might also find you need to add multiple rows and columns at one time. For example, let's consider that you wish to add two rows in the middle of a set of data. You'll need to refer to these following steps:
You need to select two rows, and start with the row directly below from where you wish for the new rows to appear. (You can also choose as many rows as required.)
Press the right click (PC) and you need to select the Insert command from the drop-down menu.
The new rows will appear above the first row you selected.
Because you have highlighted the range of rows, Excel gets the understanding that you want to insert rows and will insert the number highlighted.
Excel Trick 4: You need to Copy the Figures from one Spreadsheet to Different one
You can also use a figure from one cell on one worksheet and copy it to a different cell on another worksheet. You do not have to go for the obvious option as there is a shortcut for the same. It is especially considered to be handy for calculations where a number might change month to month. However, you will have one worksheet that figures everything on a year-to-date basis.
Excel Trick 5: Apply Filter on the Data
Go to the spreadsheet and you need to select the Data tab which is at the top of the page. After this, you need to choose the kind of Filter you wish to give each column its own clickable drop-down menu. Once you apply a temporary filter on any of the columns the drop down menu will show the filter as per the mentioned values in the same column cells. You can select one, and sort the data in a variety of ways as per your preference.
Excel Trick 6: Copying a Formula Across Several Rows or Down Columns
You may need to make several calculations to get subtotals and totals of subtotals. For this, you can either do a manual calculation like selecting all the cells at a time to ensure you get total for them. Another way would be to copy any formula across a range of cells using your mouse. Once it has entered, all you need to do is to select the cell, then click on the little box that appears in the lower right-hand corner. You just need to drag it across the desired range of cells, and the entire range will be populated using the same formula.
Excel Trick 7: Rearrange Columns and Rows
If you need to rearrange pre-existing data in the spreadsheet from columns to rows – or vice versa, do not worry at all. With the help of quick steps, you will be able to do so.
You need to select the data you wish to rearrange, then copy it with the help of shortcut (Ctrl C).
You also have to select the range of areas you wish to place the data. Then, you need to do a right-click to get to the drop-down menu. From that menu, you need to select Paste Special action.
From the Paste Special menu, click the rearrange a checkbox in the lower right-hand corner, then click OK.
The data will flip with the rows as columns and columns as rows.
Excel Trick 8: You need to Continue a Series Down a Column or Across a Single Row
If you wish to put a numbered list but don't want to number every row, there's a quick way to do it in Excel.
The very first step is to start your series of numbers on the given set of columns.
Next thing is to select the first cell in the list and drag it down on the small box in the lower right-hand corner. All the selected cells will auto-populate with Excel's estimated value suiting your purpose. (It can be either an estimated value or a figure out that it's a numbered list, a set of dates, etc.)
But in a different situation, you may see that it simply copied a 1 into each cell in the selected column. And, that is something no one wants. So some changes have to be done in this data. Press a right click and a pop-up menu will appear with an option of "Fill Series" as a second option. Click on that to change the default settings and voila, you get the series inserted with your preferred value.
Excel Trick 9: Highlight a List of Cells to see Basic Information
This Excel spreadsheet tip is considered to be the most simple and so helpful. This is what makes it the number one choice of every pro as it comes handy especially when dealing with figures and finances.
Once highlighted, the Excel report or sheet will display a few basic facts about them in the lower right-hand corner. These details will include the number of highlighted cells, the total sum of the selected cells, and the average of the cells' values.
Excel Trick 10: Know all about Quick Shortcut Keys for Excel
One of the top Excel tips is getting versed in with Quick excel shortcuts. These shortcuts will save time as well and you don't have to go through a long process. Few of them are as follows:
Ctrl Z: It is a command that undoes any of the last action you took in the worksheet. In fact if you keep pressing CTRL + Z it will undo several of the last actions. It is best used to retrace the steps you took.
Ctrl Shift Up or Down Arrow: With the help of this command, you will be able to select all of the cells directly above or below by using (up or down arrow) the selected cell. Most importantly, it only selects the cells above and below that have data in them. So you need not to worry about selecting the empty cells.
Shift F11: This command will create a new worksheet in your existing workbook. The newly created worksheet will be called "Macro1." This shortcut is also known as the shortcut to insert a tab.
Ctrl Home: It also navigates to the starting cell column or commonly known as A1.
Ctrl End: It navigates to the last cell that contains data.
At any point, if you feel you may need support, then do not worry at all. We are just a few clicks away from you. You just have to hit the contact us button and there are several ways to reach us that will be there for you. We understand the convoluted nature of finances and its related issues. Based on our in-depth knowledge and years of experience, our personnel will be able to resolve your issues within a matter of a few minutes.
Accounting Professionals, CPA, Enterprises, Owners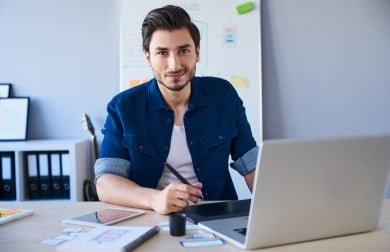 Looking for a professional expert to get the right assistance for your problems? Here, we have a team of professional and experienced team members to fix your technical, functional, data transfer, installation, update, upgrade, or data migrations errors. We are here at Dancing Numbers available to assist you with all your queries. To fix these queries you can get in touch with us via a toll-free number
+1-800-596-0806 or chat with experts.