Though, knowing excel pretty much covers everything, at times you need a faster approach and for big calculations, you need more. QuickBooks is the best option you can look for as it can do all the calculations and maintain more accurate records with a lot better efficiency. Once integrated with QuickBooks, it will work seamlessly with your payroll solution. Know how to Make a Excel Timesheet in QuickBooks.
Save Time, Reduce Errors, and Improve Accuracy
Dancing Numbers helps small businesses, entrepreneurs, and CPAs to do smart transferring of data to and from QuickBooks Desktop. Utilize import, export, and delete services of Dancing Numbers software.
What is the Benefit of Automated QuickBooks Timesheets?
Take payroll processing from hours to minutes.
Provide clear and unchangeable audit trails.
Save 5% on gross payroll costs, on average.
Categorization hours by job, shift, client, or employee for easy reporting.
Consolidate each day's time entries.
Store timesheets safely in the cloud.
Approval of timesheets easily from a computer or mobile device.
What is the Process to Create an Excel Timesheet in QuickBooks?
Every business is of a different nature and has different requirements. They also depend on the type of work you do, how many workforce you employ, and about a hundred other variables which may change your business model that varies from the existing one. This is the reason the very first step is to make a timesheet in Excel to identify the categories. This will enable you to create a payroll to run your business successfully. This timesheet entails the fields for employees to write down the following particulars for each week.
The Date
The Job or Shift
Their Total Number of Hours
They Total Number of Overtime Hours
Their Total Number of Sick Hours
The Times Employee Clock in (Before and After Lunch)
The Times they Log out (Before and After Lunch)
Their Total Number of Holiday Hours
Their Total Number of Vacation Hours
Your timesheet may also include some more columns for further questions that can be answered with a yes or no. (For example: Was there any injury or accident on the job? Is the project complete yet?) or space for client signatures. Once you have decided which columns or labels you wish to keep in your timesheet. It's time to create the working product model with the help of step by step guide mentioned below:
Step 1: Format Your Spreadsheet
You need to create a spreadsheet that's easy to read, and for this you should format. You can make all your cells wider or smaller as per requirement and then hit Formatting.
Step 2: Title Your Timesheet
You need to mention the name of your business into cell A1 suiting its size and height. Then you need to select Merge & Center on the Home toolbar.
Step 3: Add Labels to Your Timesheet
Add other labels like EMPLOYEE and MANAGER (with signature and date lines for each), This week start date, time, pay rate, OT rate, etc. You should also select the Wrap Text option by doing right click on the required cell, so the words should not take up more than one cell.
Step 4: Add Timesheet Labels
Now, you can add a Timesheet including date, day, Shift start time, Time in and out, break, total number of hours, Overtime (if any), Sick (hours or days), Holidays, and leaves are listed twice to account for lunch breaks. You can also make it color coded as well if you want.
Step 5: Print the Timesheet
If you wish to print this template and have your employees turn in the timesheet data filled by them, then you're almost done! Lastly you need totals and voila, you have all the records you need.
Second part is just for the magic to start. It is all about how to add formulas for doing the automatic calculations.
Step 1: You need to prepare the spreadsheet to add formulas for digital use
Turn the already existing data cell gray that should not be changed if more data is added. Now the boxes with your calculations will be specifically highlighted out from the rest of the new employee's timesheet entrees.
Step 2: Click on the particular cell which is directly beside the box saying Hours this week. In the formula bar, you need to type in =SUM(of the columns) and press Enter. This box will now add any numbers entered in the column labeled total number of hours.
Step 3: Click on required cell. In the formula bar, type in =SUM(of the columns) and press Enter. This box will now add any numbers entered in the column labeled OT (overtime) hours. Similarly, you will calculate paid hours, sick hours, OT, outage, vacation, leaves and so on. (Although these can be defined in separate steps, all we have to do is to sum total hours.)
Step 4: At last, We get to calculate total money owed. Select the required cell and type the sum formula and press Enter. This cell will now add all the number of subtotals in order to show how much money your employee has made total (before bonuses, taxes, or other deductions).
Tip: It is always a good approach to keep a backup file for all your excel sheets. Once you process this, you can easily move your records from paper, because the transactions will be in QuickBooks. This will make your records more efficient as you are well aware of each and every small and big change in the time sheet.
I hope the above mention information will help you to Make a Excel Timesheet in QuickBooks. Success rates and bunch of miles stones will speak for the impeccable quality and accuracy. Based on in-depth knowledge and years of experience, our clientele base has been growing since the start. You can very easily get connected to our expert professionals in no time as we are just a few clicks away. All you need to do is to give us the query details and we will ensure to find the best possible solution as per your business requirements.
Accounting Professionals, CPA, Enterprises, Owners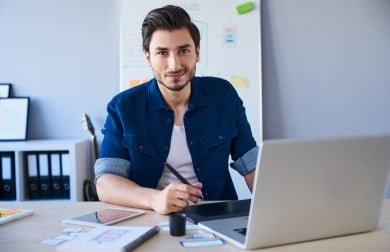 Looking for a professional expert to get the right assistance for your problems? Here, we have a team of professional and experienced team members to fix your technical, functional, data transfer, installation, update, upgrade, or data migrations errors. We are here at Dancing Numbers available to assist you with all your queries. To fix these queries you can get in touch with us via a toll-free number
+1-800-596-0806 or chat with experts.
---