QuickBooks has taken its rightful place as one of the most popular accounting software among the business community. More and more businesses and professionals are availing the amazing tools and features of this software to good effect and managing their accounting activities with utmost ease. However, one thing we can't ignore is that no software can be completely free of errors or bugs and QuickBooks is no exception either. One of the most common issues the QuickBooks users face is the QuickBooks Error PS077 or PS032. You may also have faced this issue and needless to say that the same may have been quite frustrating at times.
Save Time, Reduce Errors, and Improve Accuracy
Dancing Numbers helps small businesses, entrepreneurs, and CPAs to do smart transferring of data to and from QuickBooks Desktop. Utilize import, export, and delete services of Dancing Numbers software.
You don't need to worry though! You are just at the right place. Yes, we will tell you some easy ways to resolve this issue. Simply go through this blog and implement the steps mentioned herein.
First things first! let's get to know what this issue is all about:
What is QuickBooks Payroll Error PS077 or PS032?

Users of QuickBooks often encounter this error code when they try to download any payroll update. Please note that the prefix PS in this error code indicates a payroll error.
What are the Causes of QuickBooks Payroll Error PS077 or PS032?
Many functional and technical issues contribute to the occurrence of this issue. Some of these are mentioned below:
If the billing information is not correct.
You have failed to register your QuickBooks software.
If the QB Payroll or any of its important components include damaged tax table files.
If QuickBooks fails to access the information registered for the software.
Your billing information has got expired or outdated.
The QuickBooks Company file may have got damaged or corrupt.
Way to Solve the QuickBooks Payroll Error PS077 or PS032
Here are a couple of options to fix the QuickBooks Error PS077 or PS032:
Option 1: Download QuickBooks Payroll Update Again
Logout from QuickBooks account.
Now, close all the system windows. Have a check that none of the QuickBooks windows is open.
Open Windows task manager to verify all the QB windows opened previously.
Now, open QuickBooks.
Download QuickBooks payroll updates once again.
Check if you are still getting the issue. If so, do the following:

Navigate to File
Click on Utilities
Click Repair QuickBooks
Option 2: Verify Your QuickBooks License
Log in to the Intuit account.
Verify your QuickBooks License.
Check if the most recent updates for the QuickBooks version has been installed in your system.
Go to the Payroll service account information and check other details like the billing information dates.
Go to file.
Click on utilities.
Now check and / or create your QuickBooks data.
If Windows 7 or 8 has been installed on your computer, you should temporarily disable the UAC(User account control).
Try downloading the QB Payroll updates again
Check if you are still getting the issue.
Condition A: If You have Installed only 1 Version of QB Desktop
Here are the steps to follow
Take a backup of all your QuickBooks company files.
Shut down all the applications running in the background.
Click on the Run Window.
For Windows Vista
Click on Start
Type Run on the command prompt
Press Enter
For Windows 7 and XP
Click Start, if you are not logging in as Admin
Now click All Programs
Click Accessories
Click Run.
For Windows 8
First of all, Go to the Window System section.
Now click on Start
Then right-click on background to All Apps
Click on the Run option.
Condition B: If You have Installed Multiple Versions of QB Desktop
Firstly, remove all additional installations.
Reset the QB update.
Now download all the updated payroll tax tables.
sort the lists again
Click on the Verify Data/Rebuild Data process if you think it is necessary to rebuild the Data
Finally, go to Selective Startup and carry out a clean Uninstall/Re-install.
Both the remedies discussed above are pretty simple yet effective ones. You just need to provide a couple of minutes of your schedule and go through the procedure sequentially. If you are still not able to get rid of the QuickBooks Payroll Error PS077 or PS032, or, if you experience any difficulties in carrying out the above-mentioned steps, we would recommend you to speak to the experts.
Accounting Professionals, CPA, Enterprises, Owners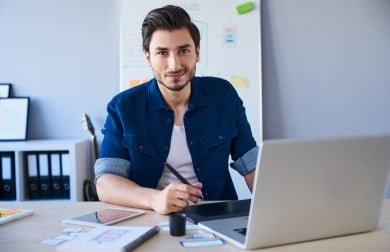 Looking for a professional expert to get the right assistance for your problems? Here, we have a team of professional and experienced team members to fix your technical, functional, data transfer, installation, update, upgrade, or data migrations errors. We are here at Dancing Numbers available to assist you with all your queries. To fix these queries you can get in touch with us via a toll-free number
+1-800-596-0806 or chat with experts.
---
Frequently Asked Questions (Faqs)
How to Check if QuickBooks is Registered or Not?
Please execute the following steps:

Open the QuickBooks application


Press F2. The QuickBooks Product Information window will open up


Look towards the right of the product license number. You will see the registration number if the product is registered already.
Where can I find out the Version of QuickBooks I am using?

Start the QuickBooks Desktop.


Press F2 on your keyboard Or you may press Ctrl + 1 keys.


Navigate to the Product information window.


Go to the file section. The version you have used will be displayed as shown below:
What are the Steps to Perform if I want to update my QuickBooks software manually?

First, download the latest QB updates.


close your company files.


close the QuickBooks application.


Open the Windows Start menu.


Search for the QuickBooks Desktop icon and right-click on it.


Select the option Run as an Administrator.


Visit the Help tab, go to No Company Open and select Update QuickBooks Desktop.


Now, go to Options tab and select Mark All and Save.


Then click the Update Now tab and then select the checkbox named Reset Update.


Select the Get Updates tab when you are ready.


After the update finishes, restart QuickBooks Desktop.


To install the updates, select Yes.


When the installation gets completed, restart your computer.