QuickBooks Online is software that has been specifically developed for helping you in tracking your business's income, expenses, assets, and obligations as straightforward as possible whereas the opposed to Excel is a spreadsheet tool. If you have the time and expertise then you can program Excel to do the same thing as QuickBooks Online does.
Save Time, Reduce Errors, and Improve Accuracy
Dancing Numbers helps small businesses, entrepreneurs, and CPAs to do smart transferring of data to and from QuickBooks Online. Utilize import, export, and delete services of Dancing Numbers software.
They both are the similar like an example of comparing apples and oranges because these two software systems are so dissimilar from one another. Excel can be used to create the basic bookkeeping software with enough effort, but it's far better at producing schedules in order to support QuickBooks Online.
Right Time to use Both Software
QuickBooks Online
We believe that QuickBooks Online is the best small business accounting software for all the reasons. It includes all the customizable plans for all the small business owners. It is a great system for creating and managing invoices, the capacity to handle bills, and the ability to link your bank and credit card accounts. It is a perfect fit for a range of businesses which are robust ecommerce capabilities and class and location monitoring features.
For the following users, QuickBooks Online is great software:
The freelancers or small businesses which use to frequently invoice clients, for these type of people QuickBooks Online is a great software. It includes excellent invoicing tools, such as the capability to compute sales tax and apply it immediately to invoices for which it is required. The finest invoicing software is QuickBooks Online since it enables you to update invoices to any business.
QuickBooks Online is one of the best choices from all for the finest ecommerce accounting software. Due to QuickBooks Online, the online retailers took the new emphasis on ecommerce integrations. It was a clear victor to its powerful Accounts Receivable (A/R), Accounts Payable (A/P), and banking capabilities as well as its flexibility to adapt to various sectors.
Companies need of a balance sheet for its accounting measures. QuickBooks Online automates the double-entry accounting system to save your time and it also guarantee that your inputs are accurate.
Excel
Whenever you try to use Excel, there is a small learning curve, but there are also a few benefits. Free templates are also available in it, and its high customizability allows you to incorporate algorithms that will offer data in a variety of ways via charts and graphs. Excel produces computations in a matter of seconds, regardless of the intricacy of the formula or required function. Excel can be used on laptops, desktops, and phones and it also supports touch screen technologies as well.
Several users who might desire to utilize Excel are listed below:
Excel-savvy Bookkeepers: Designing an accounting system with demands of Excel is a solid grasp on how bookkeeping operates as well as a mastery of Excel's increase the features of the accounting. Without a working on the features of Excel and bookkeeping, you may be able to find templates to download, but you are not able to handle the complications Which are unavoidably occur as you adapt the template which is required by your company.
Businesses those are looking for schedules to complement QuickBooks Online, they should know that Excel is far more beneficial as a tool to supplement for the replacement of accountancy software.
Team members who want to work together quickly on the documents they can easily access and share documents with their team members through the cloud as it is made possible by Excel. In addition for keeping track of edit history, you can edit files from anywhere in the world.
Difference Between QuickBooks Online and Excel – Glance
| | | |
| --- | --- | --- |
| | Visit QuickBooks Online | Visit Excel |
| Best For | Freelancers and small business owners those want easy-to-use, automated accounting software | micro businesses who wants Spreadsheet-savvy and budget-minded properties |
| Pricing | $15 to $200 per month | $6.99 to $9.99 per month |
| Number of Users | 1 to 25 | 1 to 6 |
| Estimates | ✓ | N/A |
| Tracking of collection and sending of Invoices | ✓ | N/A |
| Sales Tax Collections & Payments tracking | ✓ | N/A |
| Managing of Unpaid Bills | ✓ | N/A |
| Time & Costs to Projects | ✓ | N/A |
| Capture & Organize Receipts | ✓ | N/A |
| Integrated Payroll | ✓ | N/A |
| Track of 1099 Payments | ✓ | N/A |
| Print 1099s | ✓ | N/A |
| Track Activity by Class & Location | ✓ | N/A |
| Create Sales Orders | ✓ | N/A |
| Customize Reports With Formulas | N/A | N/A |
| Available on Both Cloud & Desktop | N/A | N/A |
| Cash Flow Forecasting | ✓ | N/A |
Alternatives
Sometimes Excel or QuickBooks Online are also not fit correctly for your company in particular circumstances, you might want to think about the following options instead of both:
Business those Looking for Desktop Bookkeeping Software: If you're hesitant to utilize QuickBooks Online due to any circumstances such as slow internet or you can simply dislike cloud-based software then you should think about QuickBooks Desktop. Before selecting any of the choice, it's very good for you to familiarize with all choices like QuickBooks Online and Desktop's distinctions.
Budget-conscious Companies Seeking an Automated Accounting Solution: The best free accounting program overall, is recommended if you're adamantly opposed in paying for software but you aren't up for the task of scripting Excel.
Companies those are Looking for Accounting Software with an Unlimited User Capacity they must consider Xero if they want accounting software that supports unlimited users across all subscriptions. It has capabilities that are comparable with the QuickBooks Online at a reduced cost, and we rated it as the best QuickBooks substitute for unlimited users.
Those Who Wish to Keep Tabs on Both their Own and Rental Spending in one Place: While Quicken doesn't have double-entry accounting capabilities like QuickBooks Online but it does include options for handling rental agreements, rates, security deposits, and upkeep. For people who own a few rental properties, Quicken was chosen as the top real estate accounting program among them.
Discrepancy Between QuickBooks Online and Excel
Pricing
If you sign up for Microsoft 365, Excel is available for a one-time fee or a monthly fee, whereas QuickBooks Online has five different plans that are priced according to the number of users and the services which are offered by it. It's advisable you to first check and see if Excel is already installed on your machine or not.
QuickBooks Online Pricing
There are five different subscription plans for QuickBooks Online which are available. Each of them is with a different number of users and features. If you wish to manage delinquent invoices, then you must purchase QuickBooks Online Essentials, and if you need to track inventory, you must purchase QuickBooks Online Plus. Dedicated support managers which had up to 25 users, and need improved reporting, this type of all features are in QuickBooks Online Advanced.
The price tiers for QuickBooks Online include:
Self-employed: One user is charged $15 per month.
$30 monthly for one user is a good place to start.
Essentials: $55 monthly with a maximum of three users.
Additionally: $55 per month for as many as five users.
For 25 users, the advanced plan is $200 per month.
Excel Pricing
Excel might be used by a lot of people, in which case it saves their money. A license for Excel is $159.99 for one PC or Mac, if you want to purchase it. $6.99 per month for one user and $9.99 per month for as many as six people, you can join up for a Microsoft 365 membership. You can also use Excel, Word, Outlook, PowerPoint, One Drive, and 1 TB of cloud storage, in addition to the other program which are mentioned.
Although QuickBooks Online users must commit to a monthly charge and all the necessary accounting tools are already included in it. In contrast to Excel, you require custom programming. You can purchase Excel as part of a subscription to Microsoft 365 or download it for a one-time, flat cost.
Features
Given that Excel is a programmable spreadsheet application and QuickBooks Online is intended for small business bookkeeping, it may seem strange to compare the features of the two programs. Excel's customizability and forecasting skills make it the best tool for developing various company situations, even though QuickBooks Online's A/R and A/P features are excellent.
Feature if QuickBooks Online
In comparison to its rivals, QuickBooks Online includes a few unique capabilities, such as the capacity to import and categorize bank and Credit Card Transactions, pay and track bills, invoice clients, and produce reports:
Bank Transaction Import: It's simple to link your bank and credit card accounts to QuickBooks Online, which will automatically download your transactions. If manually reconciling your bank account makes you anxious, you may generate reconciliation reports with QuickBooks Online and can easily view cleared and unclear transactions.
Classification of Transactions: With the help of QuickBooks Online's auto-recall tool, you may categorize transactions, and transactions from the same vendor which will be automatically placed in the same category. To make these categories as general or narrow as you like, you can also alter your Chart of Accounts.
In order to properly track your unpaid bills, you can view a list of them in QuickBooks On line's A/P features. You can also set up recurring transactions, record partial payments on invoices, and print checks rather manually writing them.
Invoicing: QuickBooks On line's accounts receivable tools are just as robust, as its accounts payable features, and its customization options will help you set your firm apart from the competition. You have the choice of adding your own messages, using a template, customizing the invoice colors', and uploading your own logo. Recurring bills can also be created, printed, or sent through email to clients.
Reporting: QuickBooks Online is undoubtedly one of the top accounting software packages. Depending on your membership, it can generate over 100 reports. You may generate reports for any need, including basic ones like balance sheets and profit and loss (P&L) statements as well as sales reports broken down by client, location, and class.
Excel Features
Excel is most appropriate for customers who want a completely personalized experience, particularly if they frequently transfer data between their desktop and the cloud. Its comprehensive forecasting capabilities and prowess with data analysis offer tremendous insight for decision-making and future projections:
Create, calculate, and analyze your tables and spreadsheets with Excel's customizable templates. Use well-known formulas to quickly graph your data and execute calculations. Your workbooks will be simpler to use and read because to its robust productivity tools and formatting options.
Excel is accessible from both your desktop and the cloud. For use while travelling, you can also download the mobile app. Excel supports multiple users, and you can work with others by sharing your files in real-time.
Excel lets you use spreadsheet tools like adding and changing chart labels to draw attention towards important findings in your data. To build graphs and charts, you can also use the pie chart creator.
An Excel Spreadsheet may be used to display the money coming into and going out of each account, which can help with bank and credit card account reconciliation. This is especially helpful for exposing transactions that are still being processed.
Excel is frequently used by organizations to forecast and make financial plans. You can create a prediction of the company's income and expenses for specific future periods by using your real financial data and statistics on the performance of the industry as a whole. You may use this information to produce predicted versions of the key financial statements by modeling the performance of the company in several spreadsheets under various circumstances.
So, Since Excel is not an accounting tool, it will take substantial programming to handle revenue, expenses, assets, and obligations, in contrast to QuickBooks Online, which is made expressly to manage your finances. You may track A/R and A/P and create reports that indicate the financial health of your company with QuickBooks Online, which automates your transactional processes. When using Excel, you are required to design and manage these procedures yourself.
Easily Use
QuickBooks Online is significantly simpler to set up and use compared to Excel, as excel needs a working knowledge of formulas. A time-saving double-entry accounting solution, QuickBooks Online automates more tasks. To adapt Excel and to maintain your books, you'll need a solid understanding of bookkeeping procedures.
QuickBooks Online
QuickBooks Online is very easy to set up, and when you create your account, the default dashboard which will display in shortcuts is a essential functions alongside an overview of your business. From the left menu bar of your dashboard, you can access all of the software's core features easily, which include Banking, Sales, Cash Flow, Expenses, Projects, and Payroll. You can also view all the reports which will display your paid and unpaid invoices, P&L, total expenses, and total sales for any period.
Excel
Excel is simple to use as a basic spreadsheet program, but using it as bookkeeping or accounting software may need more complex expertise. You must create your own bookkeeping method because Excel wasn't created with accounting in mind. This includes creating financial statements, ledgers, a trial balance, and journals. Since QuickBooks Online is readily available for a very low cost, this might be confusing and entirely unnecessary for many business owners.
The key difference between the two programs is that while Excel can be used to design even the most basic bookkeeping system, QuickBooks Online is straightforward and easy to use. You can access popular features like bank account reconciliation and report generation with QuickBooks On line's simple user interface.
Integration
Additionally if you are able to connect to many apps via Zapier, QuickBooks Online includes hundreds of third-party connectors. While Excel does not support third-party integrations, it does permit connections through Zapier.
QuickBooks Online
More than 650 well-known third-party business apps that link with QuickBooks Online enable data to seamlessly flow into your books so that you can evaluate everything in one location. These applications include Gmail, Amazon Business, Salesforce, PayPal, Square, Stripe, HubSpot, TSheets, WooCommerce, and HubSpot. Through Zapier, QuickBooks Online is also connected to a huge number of applications.
Excel
You can use Zapier to connect Excel to more than 4,000 apps, many of which will let you automate your workflow. The most well-known ones are Google Sheets, Trello, Facebook Lead Ads, Cognito Forms, HubSpot, Slack, Google Calendar, SurveyMonkey, Airtable, and Salesforce.
QuickBooks Online is a superior option if you're looking for access to outside applications. Although Zapier offers more than 4,000 connectors, Excel's interaction with QuickBooks Online works better.
Application of Mobile
Both QuickBooks Online and Excel include a mobile app, but the QuickBooks Online app has many more features, such as the ability to track your miles using GPS and submit receipts into the program by using your smart phone. Excel also includes the ability to share files with others and accept feedback.
QuickBooks Online
Since it complements the web-based version so well, we chose QuickBooks Online as one of the top accounting apps for smart phones. It can do the majority of accounting tasks and is available for both iOS and Android. You'll notice that the the appearance is similar to the online dashboard.
With the app, you may scan receipts to submit them into the software and track your miles using GPS. There are two restrictions with the mobile app: neither you nor anybody else can view or settle any outstanding debts, nor can you log hours worked. With a subscription to QuickBooks Online, however, it is simple to use and free.
Excel
You can create, view, edit, and share files using the Microsoft Excel app, which is accessible on both iOS and Android. When you're outside somewhere then you can examine spreadsheets, perform data analysis, and alter tables with the app's powerful formatting features. The mobile app also enables you to invite others to view, edit, or make comments on your shared files. You can utilize the draw tab function to jot down notes or write calculations on touch screen devices.
Excel's mobile app has fewer features than QuickBooks Online which allows you access to the majority of accounting processes. You cannot effortlessly invoice clients, enter and pay bills, or produce reports, just like the software itself.
Assistance
Both the software's that is QuickBooks Online and Excel offer you, their own versions of assisted bookkeeping with an additional fee. The QuickBooks Online offers you the feature of QuickBooks Live Bookkeeping, which connects you with a dedicated bookkeeper who will assist you with set-up and perform bookkeeping tasks on a monthly basis.
QuickBooks Online
You can sign up for QuickBooks Live Bookkeeping, an add-on service, if you already use QuickBooks Online. You have access to a bookkeeper who is QuickBooks certified through this service, and they will manage your books and generate the reports you require. They're available at all times to respond to your inquiries, and you can meet with them in person via one-way video chat. Setup of your chart of accounts, transaction categorization, bank statement reconciliation, and report generation are all included in the service.
Full-service bookkeeping rates for QuickBooks Live scale in accordance with your company's monthly expenses, with higher rates for firms with larger expenses. The cost of QuickBooks Live is broken down below:
For companies with monthly expenses of $25,000, low-volume bookkeeping costs $200.
For enterprises with monthly expenses between $25,000 and $150,000, medium-volume bookkeeping costs $400 per month.
High-volume bookkeeping: $600 per month for companies with monthly expenses of $150,001 or more.
Excel
Excel offers immediate professional assistance via Got It@Work. Hundreds of vetted and ranked experts are available to you through Microsoft Excel, a partner of Microsoft. Live chat is used to access the service, which is open 24/7. To connect with an expert for at least twenty minutes with the possibility to prolong the session, all you need to do is post your concern, whether it relates to charts, formulae, pivot tables, or other spreadsheet-related inquiries.
This service has three pricing tiers, which are as follows:
Choose: $29.99 per month for up to three sessions, payable monthly.
Three months of unlimited sessions for $129.99 per quarter.
Business: 10-session bundle with Advanced Project Support for $199.99 paid once.
Although the services offered and the format in which they are delivered vary amongst the aided bookkeeping alternatives, each one gives you access to a professional who can help you with any problems you encounter while utilizing the program. For QuickBooks Live, the monthly cost is $200, and for Got It@Work, it is $29.99.
Customer Support
When it comes to available customer support services, QuickBooks Online is unquestionably the best alternative available. You can use a chat box or live chat to communicate with someone, in addition to the telephone. A sizable collection of sites for additional reading is also available. Excel doesn't offer live bookkeeping support outside of the materials it offers on its website. For queries regarding how to use the software, it does offer assistance through Got It@Work.
QuickBooks Online
Although you can't start a phone call using QuickBooks Online, you can file a ticket and wait for an agent to get in touch with you. QuickBooks Online provides a range of options for customer assistance. Additionally, you can use a chat box to ask for assistance, connect with an online representative, or look through the self-help materials including accounting blogs, setup manuals, discussion boards, and troubleshooting advice.
Excel
Unfortunately, Microsoft Excel doesn't offer live phone support, however there are online resources that can help with common questions (FAQs).
QuickBooks Online is the obvious choice if customer assistance is a priority for you.
Excel can be a sufficient accounting system with a little customization and upkeep, provided you have the time to put in the effort. QuickBooks Online and Excel are very different from one another. But QuickBooks Online is the obvious choice if you're searching for software that concentrates on automating specific accounting tasks. For further detail you can connect with Dancing Numbers team will help you in resolving the issue.
Accounting Professionals, CPA, Enterprises, Owners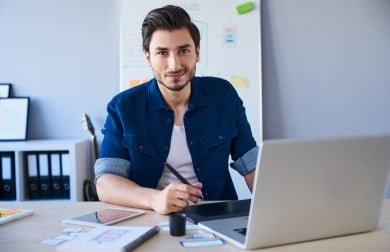 Looking for a professional expert to get the right assistance for your problems? Here, we have a team of professional and experienced team members to fix your technical, functional, data transfer, installation, update, upgrade, or data migrations errors. We are here at Dancing Numbers available to assist you with all your queries. To fix these queries you can get in touch with us via a toll-free number
+1-800-596-0806 or chat with experts.
---
Frequently Asked Questions (Faqs)
Can Excel be Used Like QuickBooks?
Excel may be used for a variety of tasks, including as basic bookkeeping and account maintenance. However, it does have limitations, especially when compared to a platform like QuickBooks Online or Wave.
Is Excel more Difficult than QuickBooks?
Compared to Excel, which necessitates a working knowledge of formulas, QuickBooks Online is significantly simpler to set up and use. A double-entry accounting system, QuickBooks Online automates the majority of tasks to reduce time spent on them. To modify Excel to maintain your books, you'll need a solid understanding of bookkeeping processes.
Is Excel Suitable for Accounting?
Excel is a Microsoft Office tool created to assist with calculations, tabulation, storage, charting, and comparison of data for immediate and future use. It has strong features. For small organizations, Excel accounting can be an effective tool for carrying out these responsibilities.