Microsoft Excel is one of the most acknowledged platforms used by business firms on a daily basis. There exist numerous technicalities in MS Excel designed to make your work easier and quicker. If you are trying to decipher how to add columns in Microsoft Excel, this article is your ultimate guide.
Save Time, Reduce Errors, and Improve Accuracy
Dancing Numbers helps small businesses, entrepreneurs, and CPAs to do smart transferring of data to and from QuickBooks Desktop. Utilize import, export, and delete services of Dancing Numbers software.
This article will make you explicitly familiar with the different methods of adding or inserting columns in Microsoft Excel. Learning the rudimentary step of inserting a column is not sufficient to become adept at Excel.
Speaking of how to add a columns in Microsoft Excel, some variants are falling under this category. The following are the variants to the insertion of new columns in Microsoft Excel.
Shortcut for adding columns
Adding multiple new columns in Excel
Adding multiple non-adjacent columns
All these variants are discussed in detail to help you get a lucid idea about working on Excel.
Adding or Inserting Columns in Microsoft Excel
This colloquial method on how to add columns in Microsoft Excel is easy and straightforward. If you aim is to simply insert a new column in an Excel sheet, these steps are easy to follow. These steps, however, can be followed only if you use your mouse while working on Excel.
Step 1: Select the column letter adjacent to the area where you want to add a new column.
Step 2: Now right-click on the selected column. Click on the Insert option from the menu list.
Thus, it takes a couple of simple steps to add a new column to Excel.
Shortcut for Adding Columns in Microsoft Excel
Shortcuts are ways in which you can use your keyboard for performing functions on Excel instead of the mouse. These shortcuts assist you in the long run in saving your time and making your work quicker and easier.
Here are the steps you can follow to easily add or insert columns in Excel using keyboard shortcuts:
Step 1: Select any cell of the column beside which you want to insert a new column.
Step 2: Press the Ctrl+Space shortcut on your keyboard to select the entire column.
Step 3: Press Ctrl+ Shift ++ shortcut on your keyboard.
This will add a new column to your Excel sheet. Shortcuts are helpful with excess workload and boost up your performance to a large scale.
Adding Multiple New Columns in Microsoft Excel
There can clearly be instances when you need to add more than one column in your Excel sheets. The complex method to this can be by adding one column and repeating the process again and again.
Fortunately, there exists an easy way to execute this. You can add multiple columns at once. Follow the steps given below to successfully insert multiple new columns to your worksheet.
Step 1: Select as many columns on your sheet as many new columns you want.
You can select the multiple columns through the shortcut Ctrl+ Space after selecting the same number of rows.
Step 2: Now press the shortcut Ctrl+ Shift ++ keys to get multiple new columns added to your sheet at one go.
Step 3: If you wish to repeat the last action, you can press F4 or Ctrl+Y to insert new columns again.
This way you can effortlessly insert multiple columns in Excel. Read further to discover how to add multiple non-adjacent columns in Excel.
Adding Multiple Non-Adjacent Columns in Microsoft Excel
There exists a means to add multiple columns even if you don't want the columns immediately next to each other. Here's how to insert or add multiple non-adjacent columns on your worksheet:
Step 1: Keep the Ctrl key pressed and select multiple columns which are not adjacent to each other.
Step 2: Use the known shortcut Ctrl+ Shift ++ to see several new columns appear to the left of the selected columns.
Hence, your doubt regarding the insertion of columns on different areas has been solved in two simple steps.
Hopefully, this article has broadened your clarity on how to add columns in Excel. Through this article, we have tried to present all possible methods of adding columns to your spreadsheet.
The importance of MS Excel is escalating day by day. It has become an extremely crucial platform for business firms and other organizations to have easily accessible and safe records. A certain amount of efficiency is required while working on Excel to be able to handle the workload.
Through our tutorial articles, you will learn varied ways of doing the same task. You can then decide the method that suits you and makes you swifter. The keyboard shortcuts are often very helpful to increase your speed in Excel. Thus, all applicable shortcuts have been mentioned throughout the article.
Accounting Professionals, CPA, Enterprises, Owners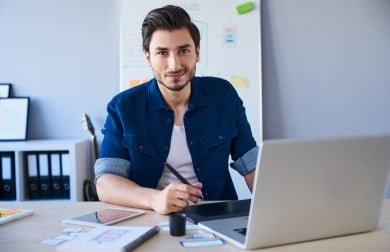 Looking for a professional expert to get the right assistance for your problems? Here, we have a team of professional and experienced team members to fix your technical, functional, data transfer, installation, update, upgrade, or data migrations errors. We are here at Dancing Numbers available to assist you with all your queries. To fix these queries you can get in touch with us via a toll-free number 1800-689-5491 or chat with experts.
---
---
How to Add a Column to a List that is Formatted as an Excel Table?
If your Excel spreadsheet is formatted as a table, follow these steps to insert a new column:
Step 1: Select the required column and right-click on it.
Step 2: A menu will appear with the right-click. Click on Insert and press Table Columns to the Right for the last column or Table Columns to the Left.
By default, the newly inserted column appears as Column1.
What are the Primary Keyboard Shortcuts to Insert New Columns in Excel?
The main shortcuts through which you can add or insert columns to your sheet using your keyboard are:

For selecting the column beside which you want to add a new column: Ctrl+ Space.


For inserting or adding a column beside the selected column: Ctrl+ Shift++.