Are you concerned about the work efficiency or fluency of your company? Well, this is the most constant concern that arises when it comes to any working sector. As you are well familiar with QuickBooks accounting software and the added variety this software brings in, it can overwhelm customers in choosing what's best for them. Also, can confuse customers to opt for the best suitable variation of QuickBooks in order to cater for their respective accounting needs.
If you are curious to know, is there an end to this problem? You have just landed on the right path. With QuickBooks, there has been a new development of a program recently, which is known as the QSP i.e; QuickBooks Solution Provider Program.
Save Time, Reduce Errors, and Improve Accuracy
Dancing Numbers helps small businesses, entrepreneurs, and CPAs to do smart transferring of data to and from QuickBooks Desktop. Utilize import, export, and delete services of Dancing Numbers software.
This particular program goes forward while contributing to providing the resources, services, and personnel needed to boost productivity, workflow efficiency, and simplicity.
Let us move along with this article to dig deeper into what QuickBooks Solution Provider Program exactly is, its uses and other important information.
What Exactly does QSP aka QuickBooks Solution Provider Program Stands for?
The QuickBooks Solution Provider Program is created to offer and provide clients with an elevated purchasing and licensing experience for Intuit's products. This program further helps to assist customers in identifying and acquiring a valued solution for their company.
This program is usually also successful, this programme qualifies a reseller to offer Intuit products and provide a complete business solution to potential clients. It is intended to give QSPs structure and recognition based on their abilities.
The QuickBooks Solution Provider tool generally contributes to supporting, personnel needs to boost productivity, workflow efficiency, and simplicity. As part of the Elite tier, EbS Associates (formerly known as Out Of the Box Technology) provides a direct line to Intuit's sales, procurement, and customer support teams, allowing you and your company to profit from an influx of financial and technical assistance.
Now the most Familiar Question Arises, Who Exactly can be Termed under a QSP?
A QuickBooks Solution Provider is usually known in simple terms as a reseller that acquires the prospective rights to resell licenses and redistribute Intuit software to potential clients directly on the market. With such an astonishing feature, delivering value-added products and huge support, a QuickBooks Solution Provider allows you to take complete advantage of the QuickBooks software.
With such an astonishing feature, delivering value-added products and huge support, a QuickBooks Solution Provider allows you to take complete advantage of the QuickBooks software.
The resellers may also go forward to promote the entire QB ecosystem to their large customer base and future clients. They are well-versed in QuickBooks Accounting Solution, QuickBooks Payroll Solution, and third-party programmes that can be smoothly linked with QuickBooks, and they have considerable expertise and training in these areas.
Hence, QSPs are considered to be well-added professionals at determining and guiding others with their optimum recommendations with regard to customers' specific requirements.
Now, that the article has guided you through the concept of a QuickBooks Solution Provider let us now move towards to uses and responsibilities in the sector.
Some Important Responsibilities of QuickBooks Solution Provider
Just like any business firm, each one of them wants to keep up with their QuickBooks Solution Provider position and perks at best. Therefore, business sectors find it quite necessary to maintain certifications and few performance metrics throughout the year to do the same.
Some of them are listed below; take a look to find out:
A. Channel Account Manager (CAM):
For the primary point of communication in regard to all business training, different marketing strategies, moreover, business planning, there comes the use of a designated CAM to be able to all pointed things.
B. Program Status:
Generally, Intuit has the right to examine the Solution Provider's status and audit performance at any time.
C. Directory Listing:
QSPs must indicate their location in the Solution Provider Program database in order for Intuit's clients to discover a local expert. With this being done, it ensures that the on-site customer has everything fulfilled.
D. Sales Minimus:
In order to remain in the participation game, every fiscal year a particular amount of minimum net sales needs to be maintained.
E. Brand and Identity:
Program logos and tiered badges distinguish the QSPs. To avoid being kicked out of the programme, they must follow all of Intuit's logo and trademark standards.
To Locate a QuickBooks Solution Provider?
It becomes extremely important for an Elite, tactical, Executive, or Advanced QSP must register in Intuit's local directory, which will further help in assisting Prospective QuickBooks CUSTOMERS IN finding partners that are based on both geographical location and most important firm profile information.
QSPs can use programme emblems and badges from Intuit to display on their web pages so that clients can identify them. QSPs exclusively sell authentic products, guaranteeing that they do not discredit Intuit or harm its reputation. Moreover, Clients can also use the directory to get help and guidance in purchasing, updating, installing and also maintaining software-related solutions.
List of Products that a QuickBooks Solution Provider can Sell.
QuickBooks Solution Provider surfs through a wide range of products along with services. Some of the products it can sell are as follows:
QuickBooks Payroll Solutions
QuickBooks Desktop POS
QuickBooks Accounting Solutions
QuickBooks Payments
Check and Supplies
Intuit Field Service Management
What are the Reasons Associated that best Prove that you Shall Always buy from a QSP?
With such questions in mind, the play of QuickBooks Solution Provider comes on top. The main focus of the program is to offer and present the best possible service and version that suits and fits a customer's particular desire profile.
The QSPs can generally help you with the following; take a look at the mentioned points:
A. QuickBooks Data Conversion
QSPs can help you keep a unified account of books of account, converting financial data to QuickBooks from any accounting software.
B. QuickBooks Training
The QSPs employ experienced individuals, and can also provide bespoke solutions for their clients and aid them with QuickBooks software deployment and implementation.
C. QuickBooks Consulting
Utilize your QuickBooks ProAdvisors strategic insights on all elements of QuickBooks, including inventory, payroll, business operations, system design, and more.
D. QuickBooks Business Processes
The QSPs have a good and knee understanding of one's accounting software to use for a more refined a better workflow.
E. QuickBooks Deployment
The QSPs also provide all of the necessary information and support to get you started on your QuickBooks journey.
F. Updates and Uploads of QuickBooks Files
QuickBooks Solution Providers will support you along your QuickBooks journey, including uploading files and data, upgrading to the latest version, and installing the latest edition, among other things.
G. QuickBooks Support
The QSP support team is responsive, with immediate assistance, guidance, and answers to any of your product-related questions.
Now that we have been through the entire specification of what a QuickBooks Solution Provider is, let's move on to Elite QuickBooks Solution Provider.
What does it mean to Work with an Elite QuickBooks Solution Provider?
QuickBooks Solution Provider (QSP) programme, as they are qualified to handle the unique demands of their customers. The programme divides providers into five categories: Member, Advanced, Strategic, Executive, and Elite, with Elite being the highest. The ability requirements, as well as the achievement of product and service goals, are used to evaluate membership.
Advanced Certified ProAdvisors and domain experts have a strong track record of surpassing client and partnership expectations. Being an Elite member also gives us immediate access to Intuit on a critical role in the economic and support levels, culminating in an influx of resources and support – allowing us to provide even better service.
As an Elite QuickBooks Solution Provider, What can Out Of the Box Technology offer?
An Elite QuickBooks Solution Provider, with a highly tailored accounting ecosystem at elite pricing as an Elite level provider. With placing industry goods and services through extensive testing while maintaining ahead of significant technological breakthroughs and developments in industry and consumer trends.
The knowledge of each of their respective offerings has only grown at a rate of key relationships with software suppliers to improve QuickBooks' existing functionality. This allows us to work together to create, enhance, and maintain your accounting environment from beginning to end.
The team will collectively ensure your specialized is running your ecosystem running at its best, which is not limited to product acquisition and setup. We give clients much more leverage by training people on how to best use these solutions within your company's operational structure.
The collaboration with your company to ensure that financial data and reporting are accurate, especially when QuickBooks Advanced Reporting is required. There is a need to must ensure that your entire business, including your financial data, is working properly.
QuickBooks Solution Provider, Enterprise Highlights
Intuit Solution Providers assist you in getting the most out of QuickBooks' features and tools. Providers offer a distinct series of business qualifications, as well as Intuit's technological accreditation, to build a solid solution that allows you more control over your expanding company.
A QuickBooks Enterprise Provider can Help With the Following things:
It helps to provide advisory services to evaluate your demands for sophisticated inventory capabilities and productivity solutions.
It also helps in determining whether activities, such as flexible reporting, batch invoicing, and extended user controls, can help to streamline operations.
Also, reducing your total cost of ownership by determining your needs for expanded functionality that allows you to save time and stay more organized.
QuickBooks Solution Provider, Payroll Highlights
The issues of integrating payroll data with accounting records and financial reporting are well-known to Intuit Solution Providers. With three simple clicks, we'll connect you to Intuit's Payroll systems, enabling businesses to reduce their tax penalty risks while managing employees, benefits, and insurance all in one location.
A Solution Provider can Help You with the Following:
Help to instruct your users on how to take advantage of enhanced reporting and automatic accounting data changes.
Demonstrate how seamless connection with QuickBooks, tax filings, and payments has resulted in greater efficiencies.
It also helps in assessing the value and cost reductions that Intuit's Payroll solutions may provide.
With Intuit's no-penalty guarantee, you can reduce your risks.
QuickBooks Solution Provider, Retail Highlights
Intuit Solution Providers combine a unique set of retail business qualifications with Intuit's technology certification to build a sophisticated QuickBooks Point of Sale solution, which helps in figuring out where is the money generated.
A Certified Retail Reseller can Help You with:
It can help to expedite the installation process, by training users.
Also, helps to streamline your operations, and find and get the proper Intuit retail solution.
Retail resellers can also continue to offer assistance.
One more reason can be, reduce your cost of ownership by assessing your requirements for data access, line of credit management in-store and on the go, and integrated reporting tools.
Integrate your new solution with your existing company data.
QuickBooks Solution Provider, Payment Highlights
The beneficial impact accepting credit and debit cards can have on your bottom line, with sales increasing by up to four times when compared to cash transactions is familiar with Intuit Solution Providers.
A Solution Provider can Help You With the Following:
Helps train your users on how to operate QuickBooks Enterprise and QuickBooks Point of Sale systems, as well as Terminals, Web stores, and mobile devices, in a smooth manner.
Improve effectiveness with Intuit's Payment Solutions and QuickBooks, which are seamlessly integrated, conserving time and enhancing reliability by eliminating double-entry duties and errors.
Also Minimizes your expenses by using Intuit's no-fee, no-long-term-contracts services.
Eliminate your risks. Decreasing the amount of time spent drafting and tracking delinquent invoices.
The above-mentioned information is laid out to provide clarity about the concept of what an Intuit QuickBooks Solution Provider is, what its uses and how compatible and suitable it is with users. The article contains all the necessary and detailed outlooks about the uses and features it brings.
The particular program goes forward while contributing to providing the resources, services, and personnel needed to boost productivity, workflow efficiency, and simplicity, with QuickBooks Solution Provider Program.
If you are still facing any issues or has any doubts concerning the above-listed information you can connect with our Dancing Numbers team.
Accounting Professionals, CPA, Enterprises, Owners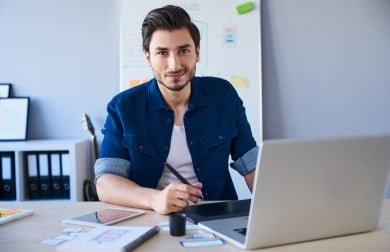 Looking for a professional expert to get the right assistance for your problems? Here, we have a team of professional and experienced team members to fix your technical, functional, data transfer, installation, update, upgrade, or data migrations errors. We are here at Dancing Numbers available to assist you with all your queries. To fix these queries you can get in touch with us via a toll-free number
+1-800-596-0806 or chat with experts.
---
Is it true that Intuit has Different Program Tiers?
Yes, it is true that there are different program tiers, the following are as follows:

Elite


Executive


Strategic


Advanced


Member
Is QSP Considered a Good Investment?
QSP is a good investment since the project is well-known and has worked with some of the most well-known names and initiatives in the block chain industry, including Ethereum.
How many Licenses are Required for QuickBooks?
Usually, each QuickBooks user requires one licensing seat. You can get a 3-user subscription for QuickBooks Desktop, for example.