Exported reports from QuickBooks in excel format seems to be the best option. However, at times, customization of reports might be required. You may get all the data you want in your preferred format, but you may want to hide or collapse some columns or rows as some of the details will be irrelevant to the certain group of people you are showing reports to. Or you may wish to select a specific date range and the report is too long for the custom date and applying a filter will be the better choice to make. Steps to group or collapse the excel rows in QuickBooks.
Save Time, Reduce Errors, and Improve Accuracy
Dancing Numbers helps small businesses, entrepreneurs, and CPAs to do smart transferring of data to and from QuickBooks Desktop. Utilize import, export, and delete services of Dancing Numbers software.
At times, it is possible that you may see some blank rows showing up on your chosen report that may entail accounts with zero amounts as well. These are a few of the situations, where you will want to make your report custom made and remove all the zero amounts in order to exclude the unnecessary blank rows when printing it. For the same, you can refer to these below mentioned steps:
On your preferred report, you can click on the Customize Report button.
Then, You need to go to the Fonts & Numbers tab.
Then, Locate the Show All Number section
You need to put a check-mark in the Except Zero Amounts box.
Then, You need to click OK.
Once you have followed the above mentioned steps, You can now print the report without any blank rows or columns showing.
Though, If you have already marked the report to exclude the zero Amounts and clicked on the check box, the display of the report should be fine and the final result should not show any extra row when you are all set for printing out the report. You will want to export your report in Excel format. This way, once you notice that there are issues at the time of printing the report, you'll be able to edit or update it from there as per your preference. In order to export a report, you need to follow the steps which are mentioned as below:
In QuickBooks, the very first step is to go to the Reports menu
Then, You need to select the Reports Center.
Find and open any report.
Benefits of Grouping over Hiding
It is a fact that hidden rows and columns will be difficult to detect on the report unless rows and columns headers are closely checked. On the other hand, you can always find grouping levels at the left or at the above of the row and column headers respectively. Furthermore, once the rows or columns are grouped, then you can easily collapse or expand them as per your choice.
Note that when worksheets have protected cells or rows, then other viewers cannot expand or collapse them unless that worksheet is unprotected first. It usually provides an easy way of hiding data from other users. You might also want to check out the Keyboard Shortcuts for hiding and grouping, which are as follows:
Keyboard Shortcut: Command
Alt+Shift-Right Arrow: Group or increase outline level.
Alt+Shift-Left Arrow: Group or decrease outline level.
Ctrl+8: Displays or hides outline symbols.
Ctrl+9: Hides selected rows.
Ctrl+0: Hides selected columns.
Ctrl+Shift-9: Unhides any hidden rows within the selection.
Ctrl+Shift-0: Unhides any hidden columns within the selection.
You need to select the Excel on the toolbar at the top corner. You can also select Print or email it to yourself to save the report in the PDF format and then lastly, hit the save button.
For creating a new Excel workbook, you need to click on the New and then choose Excel Worksheet to create a brand new spreadsheet. If you wish to update an existing workbook with the data in the open report, then you need to select the Update Existing Worksheet. As a part of the final step, you just need to select Browse action and then find the specific workbook on your computer to update. Keep in mind that the updated version of the report overwrites the existing workbook.
If you want to format the data in a specific way, select Advanced. This can be optional to choose.
Tip of the day: The Report must have Less than 256 Columns.
If you see an error message that says your report has too many columns, select the Advanced option. Then you need to select and uncheck the Space between columns checkbox, then select OK.
We at Dancing Numbers understand the need for advanced and constant improvement. Basis of this approach, we have kept ourselves updated with any upcoming trends of the industry and our personnel are also well versed with in-depth knowledge of QuickBooks and its intricate add-ons. Years of experience have given us some great milestones and long term clients as well that helped us to go up on the hill of success.
Some of the frequently asked questions are also listed here to ensure you have all your concerns addressed.
Accounting Professionals, CPA, Enterprises, Owners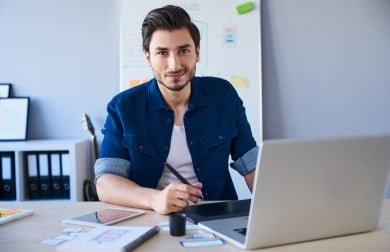 Looking for a professional expert to get the right assistance for your problems? Here, we have a team of professional and experienced team members to fix your technical, functional, data transfer, installation, update, upgrade, or data migrations errors. We are here at Dancing Numbers available to assist you with all your queries. To fix these queries you can get in touch with us via a toll-free number
+1-800-596-0806 or chat with experts.
---
Frequently Asked Questions (Faqs)
How to Change Grouping in the QuickBooks?
You can very easily learn how you can group your products and services in QuickBooks Online.

Go to the preferred excel workbook


Then click on the Edit or remove a category available at the top.


Then, You need to go to the Sales menu, and choose Products and Services.


A drop-down will appear and click on the More action tab.


Then, You need to click on the Manage categories.


After this, You should click on the Edit button from the Action column.


Finally, You need to make the changes you want and hit the Save button. Or you can also select the Remove button, then OK.
Can Reports in QuickBooks be Custom Made?
QuickBooks has a feature of custom made reports; where you can find the report formats and create your own reports by customizing it according to your requirements. After that, you can schedule emails to send it automatically to the concern person.