Samuel Eaton, a resident of Los Angeles is a small business owner. He is looking forward to using QuickBooks. The reason is simple. The simplicity of adding vendors and customers is great in QuickBooks Online. Their uptime is phenomenal and they always send out downtime alerts right away. Like Samuel, there are many business owners, CFOs, and accountants looking to migrate to QuickBooks. Here we will study how to convert FreeAgent to QuickBooks.
Make your conversion
Discover if your conversion is possible and what it costs. Get your quote!
We are writing a series of conversion blogs and believe this might help you streamline the business process.
Let's face the reality. Most accountants face difficulty in migrating from FreeAgent to QuickBooks Online. Once you complete the migration, setting up and using your new accounting software might be hard. To get out of this procedure as quickly as possible without incurring any more fees or mistakes, you need to set up several bank accounts, clients, customers, vendors, etc., and make sure everything works together properly. Even those who have never used QuickBooks before can use this platform because it is so straightforward and user-friendly.
What is FreeAgent?
The online accounting tool FreeAgent was created to help small business owners in handling their financial administration.
What are the Benefits of Converting FreeAgent to QuickBooks Online?
QuickBooks Online has higher availability, performance, and product scalability than FreeAgent.
You can get more great insights in QuickBooks Online than in FreeAgent.
Customization features are great in QuickBooks online.
With QuickBooks Online you can manage your businesses from anywhere.
QuickBooks Online has more great features such as creating and sending professional invoice estimates, tracking of payment and recording of sales, P&Ls and Balance Sheets, and customized tax rates for businesses.
You can have online collaboration with team members, accountants, etc.
How to Export all Data, Attachments, and Files in your FreeAgent Account?
You have to start by selecting Settings from the drop-down menu that is in the top-right corner and then you have to select Export All Data.
Next, you have to choose what kind of information you would like to export. You have the option of exporting all of your account information as a spreadsheet file or as a zip archive containing all of your files and attachments.
Account Data
To download your account information as an Excel spreadsheet, choose this option. Some of the following details from your FreeAgent account are included in the spreadsheet:
Bank Accounts
Payslips
Explained bank transactions(the Bank Account Entries tab)
Every financial transaction, even those that haven't been explained (the Bank Account Transactions tab)
Projects
Contacts
Bills
Invoices
Estimates
Tasks
Expenses
Timeslips
Only VAT returns with types of the Flat Rate Scheme, Accounting Basis, and Net Liability
Export NI breakdown and other Reports
Year-to-date payroll data can be exported. The export must be completed for month 12 of the applicable tax year in order to guarantee that new beginnings are included and leavers are excluded.
By selecting the appropriate report, you may also export PDFs of your VAT returns, profit and loss report, balance sheet, and trial balance. Check the file once an export is finished to make sure any recently added information has been included.
Files, Receipt Images, and Attachments
To download all the files, photos, and other attachments you've uploaded to your FreeAgent account, choose this option. You can download them again from the Your recent data and attachments section after they have been downloaded into a zip file.
We have put together a kit to help you convert FreeAgent to QuickBooks
Chart of Accounts (We will create a custom map for your needs)
Supplier & Customer Details
Opening Account Balances
Aged Receivables & Payables
Aged Payables
Bank Transactions (Includes Bill payments, Invoice payments, and other Bank Transactions)
Credit Cards, Notes, and Invoices
Bills and Bill credit Detailed
All Manual Journals
We can activate inactive accounts for your organization on request
Our conversion and matching of Reports is done on an accrual basis.
Our goal is to give you an accurate representation of your FreeAgent data, but with only a few fields that are different in FreeAgent and QuickBooks Online, we have to make some workarounds.
Have Questions? Speak to us. We are eager to get started on your matter today.
Hope now you have got an idea of how to convert FreeAgent to QuickBooks Online. We have helped many businesses and look forward to assisting you also. Still, if you are facing any kind of issue regarding this then you can connect with Dancing Numbers team via LIVE CHAT.
Accounting Professionals, CPA, Enterprises, Owners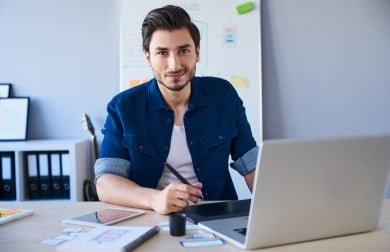 Looking for a professional expert to get the right assistance for your problems? Here, we have a team of professional and experienced team members to fix your technical, functional, data transfer, installation, update, upgrade, or data migrations errors. We are here at Dancing Numbers available to assist you with all your queries. To fix these queries you can get in touch with us via a toll-free number
+1-800-596-0806 or chat with experts.
---
Frequently Asked Questions (Faqs)
Can I Export FreeAgent?
You have the option of exporting all of your account information as a spreadsheet file or as a zip archive containing all of your files and attachments. To download your account information as an Excel spreadsheet, choose this option.
Do both the Software Support Both Online and Desktop Versions?
FreeAgent has a tendency to favor web-based accounting software, while QuickBooks also has desktop and online options. You can select an option that works for your business.
Can I Import Customer Contact from Outlook to QuickBooks Online?
Moving to online accounting is quite easy. QuickBooks Online imports your existing customer contacts from Microsoft Excel®, Outlook, or Gmail.