Online file🗄️ sharing is often the quickest and most convenient method of exchanging data with other people. When you're trying to send anything larger than that of the maximum email size, though, things become a little more complicated. WeTransfer is a service that can help you with transferring files conveniently. WeTransfer is among the most widely utilized file🗄️-sharing platforms on the market today. In addition, its ease of use, allows users to transfer files using WeTransfer in practically any format with other users through the internet.
Save Time, Reduce Errors, and Improve Accuracy
Dancing Numbers helps small businesses, entrepreneurs, and CPAs to do smart transferring of data to and from QuickBooks Desktop. Utilize import, export, and delete services of Dancing Numbers software.
It is possible to exchange files up to 2 GB in size through WeTransfer at a time using the free service; this amount of space is far more than the typical email attachment size of most people. The premium version of the service allows users to share files of approximately 20 GB in size in a single session. We are going to explore how to transfer a file🗄️ that is currently accessible on your local desktop using the WeTransfer service in this post.
What Exactly is WeTransfer?
Large files may be easily transferred using WeTransfer, a cloud-based service. In today's world, file🗄️ sharing is crucial. To share large files or transfer files using WeTransfer, you may use email or cloud storage such as Google Drive or iCloud to save them. The problem is that with time, many storage alternatives run out of room and need continuous cleaning.
WeTransfer: What Does It Do?
WeTransfer is a secure file🗄️-sharing service that doesn't need you to register an account. You may use this service to send a one-time file🗄️ transfer without having to bother about adding the recipient to your contacts. These files may also be made to expire so that they will be automatically destroyed after a certain amount of time has passed. It also guarantees that computer storage space is periodically freed up thanks to this function. By signing up for a free account, you'll be able to keep track of downloads and transfers. For a little charge, WeTransfer Pro users may make their transfer page look and feel exactly as they want.
How to Transfer Files Using WeTransfer?
Your receivers will get a download link for files or folders📂 that you transfer from the WeTransfer interface. The remaining transfer capacity is shown on the screen once the initial transfer is made.
To send a file🗄️ with WeTransfer, just follow these steps:
Navigate to the workstation where the file🗄️ is kept and launch a web browser window from there.
Fill up the URL field with the address myrealdata.wetransfer.com and hit the Enter key.
To add files, go to the file🗄️ menu option and choose the option Add files.
When you've located the file🗄️ you want to upload, click the open📂 button.
Select Your Email from the drop-down menu and enter your email address.
The word transfer should appear in step five.
Upon completion of this procedure, you will get an email from Wetransfer that contains a link to download the file🗄️.
You get a download link in your email to proceed with it
Access the server through a web browser and enter your credentials (Google Chrome).
Take a screenshot of the download link in your email.
The next step is to copy and paste it into the address box.
Then hit the Enter key to begin downloading the document.
After clicking on the Download button, you have to save the file🗄️ to your computer.
Go to the left-bottom corner of your Google Chrome window and click on the Share button.
Then search for the file🗄️ you just downloaded on your computer's hard drive.
Click on the arrow to see further options, and choose Show in the folder from the drop-down menu.
Now, click on the option Copy from the drop-down menu on your right mouse button.
After copying the file🗄️, paste it into the location where you want it to appear.
Creating and renaming folders📂 on your computer is a common task.
Copy and paste all of the files🗄️ into this folder so that they are all in one place.
Locate this folder once again and right-click it to open 📂it.
From the Sent To drop-down option, choose Compressed Folder as the destination.
As a consequence of completing this step, zip folders will be generated.
These are the steps that will help you to transfer files🗄️ using WeTransfer on cloud hosting.
How can You Check and Manage on WeTransfer?
Using the WeTransfer platform, you can keep track of the files🗄️ you've shared with others as well as the files others have shared with you. You may see information about the file🗄️, such as its expiry date, whether or not it has been downloaded, and whether or not it has been shared with others. Transfers may be found on the website by selecting the Transfers option.
To see the files you've shared, go to the Sent page.
Then go to the Received tab to see the files you've been notified about.
Unlike the former, the latter does not count towards your storage allowance.
To remove the file🗄️, preview it, rename it, or download it, click the arrow next to it.
You may also copy the URL to the file🗄️ and send it to other people who need to see it.
Click the Back button to Transfer breadcrumbs and then close the Transfers screen.
If you are asked how to transfer files🗄️ using Wetransfer, you may learn the answers by following the processes outlined in this section. The majority of the time, it will give you the best suitable option for your particular scenario.
If you still have any issues and would like help in addressing them may consider working with a professional team of cloud hosting pros, which is the most effective option available to them. In order to help you with any issues or obstacles you may be facing with cloud hosting, we are always available to you, and we will work with you to ensure that your company's operations are not disrupted as a consequence of the support💁 you need.
Accounting Professionals, CPA, Enterprises, Owners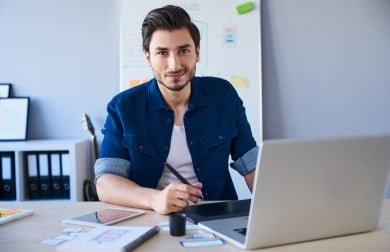 Looking for a professional expert to get the right assistance for your problems? Here, we have a team of professional and experienced team members to fix your technical, functional, data transfer, installation, update, upgrade, or data migrations errors. We are here at Dancing Numbers available to assist you with all your queries. To fix these queries you can get in touch with us via a toll-free number
+1-800-596-0806 or chat with experts.
---
What are the Required Details to Provide to Transfer files using WeTransfer?
You have to upload a file or choose a folder, then provide the Recipient's email address, your email address, Title, and a message you want to attach with the file. Fill in all the information correctly to avoid any delays.
Do I have to Check for the File Size before Transferring Files using WeTransfer?
Yes, you have to check the file size as you can transfer files using WeTransfer. If you use the free version then your file size must be up to 2GB at a time. If you use the Premium version then the file size must be up to 20 GB in a single go.
What if I want to Upload Multiple Files in one go and How it is Possible?
In this case, you have to compress all the files in a zip folder and then make sure the file size must be equal to or lower than the limit available. Then transfer files using WeTransfer easily without any issues.