When comparing Sage Intacct vs QuickBooks Online, you'll find that both provide a variety of choices to satisfy your ERP demands and automate your accounting procedures.
Both QuickBooks and Sage Intacct are established providers of cloud-based accounting software. To manage your end-to-end bookkeeping, they both provide a vast array of capabilities and hundreds of connectors. While QuickBooks is the most popular software program for independent contractors and small to medium-sized firms, Sage Intacct also provides a CRM tool and other prepackaged modules to integrate other areas of your organization.
Save Time, Reduce Errors, and Improve Accuracy
Dancing Numbers helps small businesses, entrepreneurs, and CPAs to do smart transferring of data to and from QuickBooks Desktop. Utilize import, export, and delete services of Dancing Numbers software.
Your needs, finances, and business size will determine which of these solutions is best for you.
The differences between the two accounting software packages are substantial enough to cause hesitation in anyone in the market, even though both have great customer satisfaction rates and include solid vital features to make the lives of your accounting personnel easier.
Read the complete article in order to know about that how Sage Intacct and QuickBooks Online are different from one another, the scalability possibilities each platform provides, and how the two software programs compare in terms of features and usefulness.
About Sage Intacct
The cloud-based accounting software Sage Intacct focuses on business management. It provides numerous billing capabilities, such as specialized accounting features, financial management, and spending tracking, among others, to assist businesses in managing their finances more successfully.
You won't have to worry about upgrading your accounting system every time your firm experiences major development because the software is fundamentally built to be scalable and expand with your organization.
About QuickBooks
Another cloud-based accounting solution is QuickBooks Online, which is best suited for managing small business bookkeeping and finances.
In order to help small businesses manage their finances more effectively, the program is user-friendly and comes with a number of functions.
Because of its built-in reporting, automatic backups, electronic invoicing, ease of use, integrated payroll, and customer support, QuickBooks Desktop is a great option for small to medium-sized enterprises as an accounting solution.
QuickBooks vs Sage Intacct
The most popular SMB accounting software package available today, QuickBooks has been around since the early 1980s in some capacity. It's a great entry-level piece of software that can easily scale up to handle complexity and expansion because to its user-friendly setup, straightforward design, and comprehensive reporting features.
Although Sage Intacct also competes in the entry-level market, it really excels for businesses with more specialized demands. It offers several integrations, customized dashboards, and reporting, and is the only AICPA-endorsed software currently available on the market. Additionally, it is GAAP-compliant (QuickBooks is not), making it simple for you to adhere to legal regulations for a more straightforward auditing procedure.
Sage Intacct vs QuickBooks Price Comparison
Sage Intacct only provides tailored quotes, unlike most cloud-based solutions, which operate on a subscription model. You must speak with the sales team to learn how much Sage Intacct would cost your company to use since there is no set monthly fee.
Unlike Sage Intacct, QuickBooks does not have a maximum user cap.
QuickBooks Pricing
For Simple Start the price is $25 per month for 1 user and 2 accounting firms
For Essentials price for one month is $50 for 3 users and 2 accounting firms
For Plus $80 per month for 5 users, and 2 accounting firms
For Advanced $180 per month for 25 users and 3 accounting firms
QuickBooks Live (Add-on):
In case of Low volume, the amount is $200 per month which means $25,000 in monthly expenses
For Medium volume the amount is $400 per month which means $150,000 in monthly expenses
For High volume the amount is $600 per month and it is $150,000 in one month
Payroll (Add-on):
Payroll Core is $45 plus $4 per employee for per month
Payroll Premium is $75 plus $8 per employee for per month
Payroll Elite is $125 plus $10 per employee for per month
Sage Intacct Pricing
Sage Intacct typically costs more than QuickBooks since it provides more advanced accounting functions and has an unlimited user capacity. Pricing is based on the needs of each customer and the difficulty of their installation process. Depending on your position (project manager, employee, etc.), several user licenses are available, enabling you to pay only for the features that your user will use. A 30-day trial is offered without charge.
Sage Intacct vs QuickBooks Feature Comparison
The greatest candidates for QuickBooks are small to midsize enterprises seeking an extremely user-friendly accounting program. Midsize companies that want a tailored financial management procedure can consider Sage Intacct. The characteristics you require will determine how to choose the software that is best for you.
| | | |
| --- | --- | --- |
| Accounting Feature | QuickBooks | Sage Intacct |
| Users | 1-25 | Unlimited |
| Desktop Available | Yes | No |
| Integrations | 650+ | 200+ |
| Sales Tax | Yes | Yes |
| Reporting | Yes | Yes |
| Purchase Orders | Yes | Yes |
| Payroll | Add on | Add on |
| Inventory | Yes | Yes |
| Sales Orders | Yes | Yes |
| 1099 Handling | Yes | Yes |
In order to compare QuickBooks vs Sage Intacct and determine where each program excels, let's now look at some of the essential elements of an accounting solution.
Mobile App
Choosing the best software for your company is simple if a mobile app is a decisive factor: Unlike Sage Intacct, QuickBooks has a mobile app.
You may scan receipts, invoice clients, and take payments using the QuickBooks mobile app, which is accessible on Android and iOS devices. You can keep track of your mileage and include the cost in your invoices. To keep a careful eye on your finances while driving, dashboard data is available.
There isn't a mobile app for Sage Intacct at the moment. However, you can use a web browser on any device to access the software.
Integration
In addition to the 650+ business app integrations that QuickBooks offers, the software also has two built-in interfaces: Payroll (for managing payroll, tax filing, health benefits, workers' compensation, and other HR-related functions), and Time (for time tracking).
Only 200 business app integrations are available through Sage Intacct, but you can link any proprietary application using one of the prebuilt connections that are offered on the Sage Intacct Marketplace.
Customer Service
There are several methods to get support from both Sage Intacct and QuickBooks. The main distinctions between the two products are that Sage Intacct charges for phone assistance and does not include a live chat feature.
A knowledge base on how to use the program is available in Sage Intacct's Help Centre. A user community is also accessible 24/7 to ask and respond to questions. Four levels of premium assistance packages are offered: Essentials, Bronze, Silver, and Gold.
QuickBooks has a searchable knowledge library with videos, webinars, and paid courses for common problems and troubleshooting. To get input from other users, there is a community forum available. Since QuickBooks is the most popular SMB accounting product available, its user base is especially large. There is phone help available, but you must file a request for QuickBooks to call you rather than phoning them directly. There is also live chat and email help available.
Sage Intacct vs QuickBooks: Key Differences
Both Sage Intacct and QuickBooks Online provide a wide range of services to assist small businesses in managing their financial situation and standard accounting procedures. There are some significant distinctions between various things, though.
QuickBooks Online cannot compare to Sage Intacct's more sophisticated financial reporting. QuickBooks Online does not handle multi-entity accounting, although Sage Intacct does.
Unlike QuickBooks Online, Sage Intacct provides built-in workflow and automation tools. Sage Intacct does not, however, provide integrated payment processing, although QuickBooks Online does.
The two accounting software providers can be distinguished in a number of ways. Download our comprehensive comparison guide to discover which one will work best for your team of accounting specialists.
Write Time to Choose QuickBooks
QuickBooks may be the greatest all-around accounting program for small to midsized firms due to its lengthy history and widespread use. Take into account its powerful reporting capabilities, simple design, and more than 650 integrations. Businesses who don't want to rely on third-party apps can use the payroll and time tracking modules that are available.
If you're a freelancer or a startup company looking to expand, QuickBooks will grow with you in terms of both pricing and feature customization. QuickBooks can support up to 25 users for as little as $25 per month. Additionally, you may control your full financial cycle by integrating other Intuit products like Point of Sale.
Many of the software's capabilities, such invoicing, expense reporting, and mileage monitoring, are also available as mobile apps. Therefore, QuickBooks is a winner if you do a lot of travelling or work in a distributed setting.
Finally, Because QuickBooks is so well-known, you can easily provide your accountant access to your system because they will likely be familiar with it and it will make it even easier for them to utilize.
Write Time to Choose Sage Intacct
The actual advantage of Sage Intacct over QuickBooks is that it can be tailored to your needs. Financials, dashboards, reporting, billing, budgeting, and planning are accessible, along with connectors with other platforms through the Sage Intacct Marketplace. You can choose from these six pre-built modules based on your needs.
Because of this, the program is more expensive than QuickBooks, but the price may be adjusted to suit your demands. Additionally, Sage Intacct will eventually offer additional room for expansion if you're trying to scale. Businesses with numerous companies or global locations may find this to be very appealing. No matter where you are in the world, the software can loop in the entire business and handle numerous currencies and role-based customization.
One drawback is that there isn't a mobile app, although any device can access the software through a website. Consequently, Sage Intacct can be the best option if you're searching for a more comprehensive, complex accounting solution than what QuickBooks provides.
Best Accounting Software for Your Financial Management
We understand that selecting a new ERP system, particularly for small business owners, can be challenging. With solutions like Sage Intacct and QuickBooks available, it's critical to comprehend your company's wants, obstacles, and objectives in order to better determine which features are essential to your success and the simplification of your financial procedures.
We hope that the above article will help you in cutting-edge accounting and financial management software to assist your small business achieve its objectives. This article will be very helpful you in connecting with one of your growth enablement experts. To make your decision-making process a little bit simpler, to assist your business' cash flow remain steady, and to keep your fundamental financials consistent, we took the effort to distil that information down into a abovementioned comprehensive guide.
Accounting Professionals, CPA, Enterprises, Owners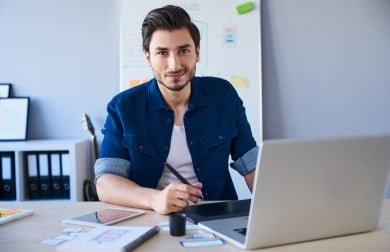 Looking for a professional expert to get the right assistance for your problems? Here, we have a team of professional and experienced team members to fix your technical, functional, data transfer, installation, update, upgrade, or data migrations errors. We are here at Dancing Numbers available to assist you with all your queries. To fix these queries you can get in touch with us via a toll-free number
+1-800-596-0806 or chat with experts.
---
Frequently Asked Questions
How do Sage and QuickBooks differ from one Another?
Sage is suitable for companies with complex demands because it has a wide range of features and customization choices. Contrarily, QuickBooks excels in usability, integration potential, and cost, making it a fantastic option for small businesses with straightforward accounting needs.
Sage Can be Converted to QuickBooks?
Change to one of the most well-known and dependable programs available. For a head start on your migration to QuickBooks, download the Sage 50 / Peachtree Data Conversion Tool.
Should I Learn Sage or QuickBooks?
The scale of enterprises that QuickBooks and Sage are best suited to handle is their primary distinction. Intuitive QuickBooks is better suited for small to mid-sized organizations while Sage serves larger businesses and even advertises its capacity to cater to an endless user base.
Is Sage Used by Accountants?
A free, customizable platform for accountants is called Sage for Accountants. You may add client tools, collect rewards, and obtain all you require to assist your clients in their transition to being digital when you sign up.
What makes Sage Superior to Excel?
Many Excel users use copy and paste functions or manual input to create estimations. With Sage Estimating, businesses can use pre-built databases tailored to a particular industry or construct their own databases of commodities and prices for quick estimate creation.