Everything comes down to security and it should be impeccable. There will be certain circumstances where you get documents or a spreadsheet that appears to be password protected. However you may no longer have the password to unlock the content. You might take every possible way or try every last password of every account that may click. Follow the Steps to Take to Unprotect an Entire Excel Worksheet.
Save Time, Reduce Errors, and Improve Accuracy
Dancing Numbers helps small businesses, entrepreneurs, and CPAs to do smart transferring of data to and from QuickBooks Desktop. Utilize import, export, and delete services of Dancing Numbers software.
Unfortunately, there is no quick and simple way to recover a lost password or view the content in Excel. But, there still is a work around for that. At Dancing Numbers, we come across several situations in which our clients end up locking their spreadsheets for security reasons and then forget the password. This kind of step is taken to ensure there are no accidental changes being made.
How to Unprotect an Excel Spreadsheet in the Situation of a Forgotten Password?
This process entails simple to understand and follow. These step by step instructions lead you through to regain full access to Excel spreadsheets.
Steps to Recover a Password for Opening a Workbook or Worksheet
With Excel, you can easily lock and make your workbooks and your worksheets password protected. But, in case you lose the password then, Excel doesn't store the passwords you use to lock your spreadsheet. And as this is a Microsoft product, Microsoft can "look them up" for you but it will take time and patience to go to that length.
It is always recommended to ensure that you store your passwords someplace safe. So, you have access to them at the time of requirement. But, that is an old school trick you should practice.
The following method probably works for you, but then again it may not as well. Out of 5, it works 3 times using this method. Having said that, this method does not harm your existing spreadsheet nor to the data in them. So, it can be a failsafe method to try and there is nothing you have to lose from trying it. Following are the steps for the same method to unprotect the data file:
First of all, You need to go to the worksheet you wish to Unprotect.
Next thing is to go to the File menu and then click on the info tab.
Press the Protect button and then, hit on the Unprotect Sheet option
From the Review tab, click on Changes and then Unprotect Sheet.
If the sheet is protected with a password, Then you can try entering the obvious password in the Unprotect Sheet dialog box
Then, Lastly, hit the OK button.
Important Tips to Remember:
When it comes to unprotecting the Excel sheet without password in the latest versions of Excels such as 2019, 2016 and 2013. You can also save the document as older version of Excel 97-2003 workbook (*.xls) first. Then, you need to close the Excel and reopen the workbook. This will make it a more compatible mode.
Then you need to run the macro program steps to unprotect the existing worksheet and after this, you should save the workbook back as an .xlsx file.
As an alternative, you can also use third party free tools available. For example Password Protection Remover is an add-in to count for Excel. Or another option will be for you to upload the protected Excel worksheet to your Google Drive, and then open it with Google Sheets. These are the quickies which will pull you out of the trouble just like that.
Another way or lets' say another workaround is also there to unlock an Excel sheet which is password protected. The best way to do so is to copy its entire contents to a new sheet. Here's how:
Open the password-protected sheet.
With the cursor positioned in cell A1, press Shift + Ctrl + End to select all used cells in the worksheet.
Press Ctrl + C to copy the selected cells.
Create a new sheet in the current workbook or in a different workbook (to create a new Excel file, simply press Ctrl + N).
In the new blank worksheet, place the cursor in A1 and press Ctrl + V to paste the contents of the password-protected sheet.
Important Notes:
This option works only if actions of the locked cells and unlocked cells actions are allowed in the existing protected spreadsheet.
You need to check whether or not a password-protected worksheet has external links to other sheets or workbooks. In case the links exist then, you may need to re-create those links manually.
You can also use the Paste Special to copy or paste the column widths so you won't need to adjust them in the new sheet manually.
Accounting Professionals, CPA, Enterprises, Owners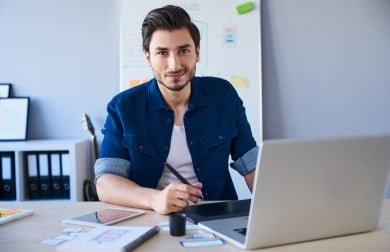 Looking for a professional expert to get the right assistance for your problems? Here, we have a team of professional and experienced team members to fix your technical, functional, data transfer, installation, update, upgrade, or data migrations errors. We are here at Dancing Numbers available to assist you with all your queries. To fix these queries you can get in touch with us via a toll-free number
+1-800-596-0806 or chat with experts.
---
Frequently Asked Questions (Faqs)
How to Unprotect Multiple Excel Sheets at once?
If your data file contains more than one worksheet to be unprotected, then you can choose to click the unprotect sheet one by one to unprotect it. You can also choose to use the VBA Macro program to unprotect the multiple worksheet. With the help of this approach, you will save a lot of time and your work will be done in an efficient manner.
How do You Unprotect a Worksheet When You Forgot the Password?
How to unprotect a password protected worksheet.
Step 1: Press ALT + F11 or click View Code on the Developers Tab.
Step 2: You need to Press Double Click on the Worksheet Which is Password Protected.
Step 3: Then just copy the Entire Content and Paste the Code below into the (Code) Window.
Step 4: Click on the Run Button or Press F5.