It has been witnessed by business owners that there is an overlap between the abilities of QuickBooks and Business Works.
Often organizations move company data from Business Works to QuickBooks Enterprise due to reasons like convenience to support.
Make your conversion
Discover if your conversion is possible and what it costs. Get your quote!
What is Business Works to QuickBooks Conversion is all about?
Migration of Business Works to QuickBooks is essential since it helps in the smooth running of the business. Additionally, it also helps in maintaining the accounting infrastructure extremely operational and efficient.
When you switch to QuickBooks from Business Works, it becomes a game-changing move for your company. Although accounting systems are very complex and even a small error can lead to database discrepancies, hence, it should be done with utmost care.
Note: All the editions of Business Works can be converted to QuickBooks Pro, Mac, Enterprise, Premier, and QuickBooks Online.
Why do You need to Migrate from Business Works to QuickBooks?
Some businesses opt for Business Works when they start their operations. However, as more and more data is generated, employees added, inventories increased, it outgrows the capabilities of Business Works software.
Here are some additional reasons for the migration to QuickBooks:
Unlike Business Works, QuickBooks does not slow down with time and the transactions plus reports do not take much time to execute and generate.
In QuickBooks, companies do not require additional access, which is not the case in Business Works
QuickBooks does not have multiple data entry points, hence does not lead to duplication errors.
How to Convert Business Works to QuickBooks?
Here is how to convert Sage Business Works to QuickBooks:
Step 1: You will receive prompts to upload your Business Works data file backup.
Step 2: Upload all the files to the server whenever you are prompt.
Step 3: When the conversion is over, you will receive the converted files and will be prompted to set up the QuickBooks.
Accounting Professionals, CPA, Enterprises, Owners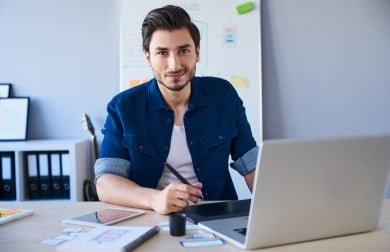 Looking for a professional expert to get the right assistance for your problems? Here, we have a team of professional and experienced team members to fix your technical, functional, data transfer, installation, update, upgrade, or data migrations errors. We are here at Dancing Numbers available to assist you with all your queries. To fix these queries you can get in touch with us via a toll-free number
+1-800-596-0806 or chat with experts.
---
Frequently Asked Questions (Faqs)
Are all Lists and Transactions are Converted in QuickBooks from Business Works?
Yes, All lists and transactions are converted in QuickBooks from Business Works.
What is the Expected Turnaround time?
The expected turnaround time for the conversion is 2-3 business days.
What is Not Converted in the Process?
QuickBooks does not support Bank Reconciliations and Budgets, hence they are not converted. Custom templates and non-posting transactions like Sales Orders, Estimated Orders, and Purchase Orders are also not converted.
What is Converted?
All lists and transactions are converted. Here are the lists and transactions:
Lists

• Chart of Accounts
• Customers
• Employees
• Vendors, etc.
Transactions

• Invoices
• Bills
• Customer Payments
• Vendor Payments, etc.