It goes without saying that a QuickBooks Administrator access is required to use all the data which is stored by a user in the QuickBooks file. When a strong password is used, it safeguards the business from unauthorized use of confidential information and private details. Know how to recover or reset QuickBooks desktop password?
This is why it is crucial to remember the password since forgetting it will lock you out from using the information that is stored in the files. If you have ever faced this password issue, then read on and find out how to deal with this issue, should this problem ever arises. You can recover and reset your QuickBooks Desktop password easily.
Save Time, Reduce Errors, and Improve Accuracy
Dancing Numbers helps small businesses, entrepreneurs, and CPAs to do smart transferring of data to and from QuickBooks Desktop. Utilize import, export, and delete services of Dancing Numbers software.
QuickBooks is very efficient software which not only provides you the platform to manage company data but also monitors the performance of an organization and at the same time keeps the passwords safe. This is a multi-tasking software and it makes an Admin user for you, the moment you log in for the first time. Add to it, it allows other users to make more username and passwords.
In order to protect your details, QuickBooks Desktop asks a password from you every time any user including you tries to log in and use the company file. In some instances, security updates and few other features may compel you to reset the password.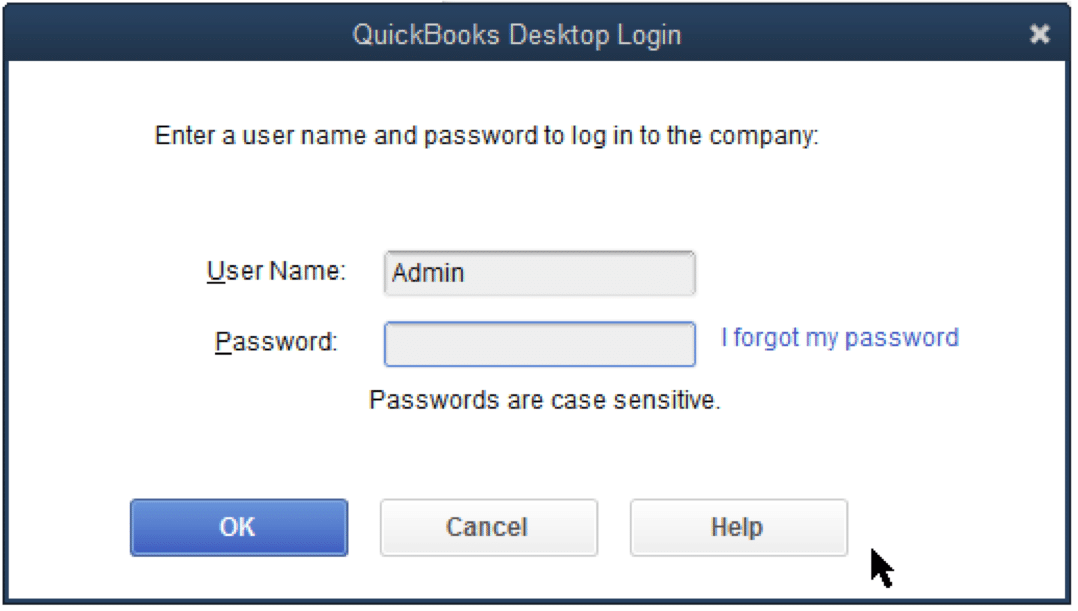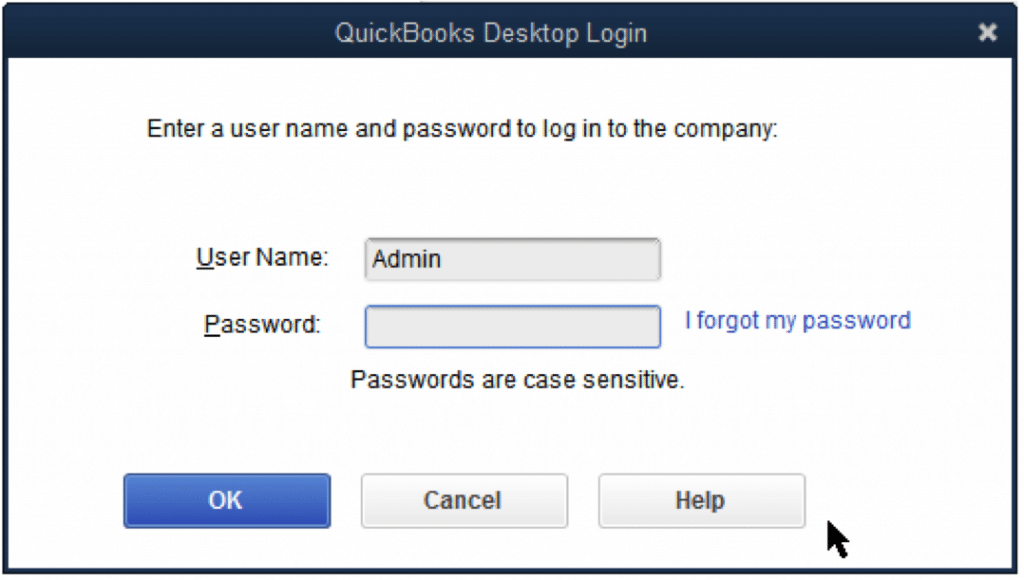 What is Recover or Reset QuickBooks Desktop Password is all about?
When you need to use the data in QuickBooks files, you would require the Administrator password and there is no other option for it. In order to stay away from any Administrator password issue, please adhere to the points mentioned below related to QuickBooks:
Always have a complicated difficult password. You can follow specific instructions like the use of 7 characters, letters, numbers, upper case, etc. to make the password less easy.
You may witness a wrong login screen which. Such a wrong login screen will ask for a password but not for username and this kind of login screen is the administrators login screen and you are having a non-admin login. In such a case, close the QuickBooks and then open it again.
Check the Space bar and caps lock more than once.
The password must not have spaces. Add password without any space.
The keyboard may be functioning improperly
The password may be left blank. Often users chose to leave the Admin data file password blank.
Why do You Need to Recover or Reset QuickBooks Desktop Password?
It is important for business to recover or reset a QuickBooks Desktop password. By resetting the password, business owners prevent any unauthorized or illegal use of the data in the QuickBooks company file.
When you forget a password, QuickBooks asks you a set of security questions and then lets you reset the password. This helps prevent fraudulent activities and data breaches in organizations.
How to Recover or Reset QuickBooks Desktop Password?
There are steps to perform if you wish to recover or reset your password in QuickBooks Desktop. Here are the steps:
Step 1: Select the type of password you want to set for your admin or user password. Different users have different requirements so set your Admin password or User password as per your requirement.
Step 2: Once you have selected the Password type, follow the steps to build it.
Resetting the Admin Password
If you have not forgotten the administrator password and just need to change it for security purposes, then move to the steps to change your user password in the Resent User Password section.
If you need to reset the administrator password, because it is new to you, then it is important for you to authenticate some data as per security reasons.
Reset password for QuickBooks Desktop 2020
At first, you need to log in to the particular company Login Window and select I forgot my password. In the particular drop-down list, select an email and then choose Next. Then a token will be sent to you to reset the password. Add the token which is received in your particular email address. If it is not available in the Inbox, try looking for it in the Spam or Junk folder.
For mac users, you need to sign in to the particular company file with certain administration permissions. Then select the Users and Passwords from the particular Company menu. Select the Users and Passwords you wish to change and then click Edit. Select the lock icon and add the new password and click Save.
Step 3: Remove Password from the QuickBooks
In your QuickBooks account, navigate to the Help menu, and choose QuickBooks Desktop Help and select the Contact Us button. You will get direct help from QuickBooks to remove the password. Choose Message an Agent or the Talk to a specialist option as per your preference.
Whether you are an expert in QuickBooks or just starting, it is imperative that you follow the steps mentioned above in a systematic step-by-step manner. You should not miss any single step as it can lead to disruption and you will not be able to recover or reset the QuickBooks Desktop password.
The steps mentioned above can help you to recover and reset QuickBooks Desktop Password. However, if you still encounter any trouble in regard to resetting the password.
Accounting Professionals, CPA, Enterprises, Owners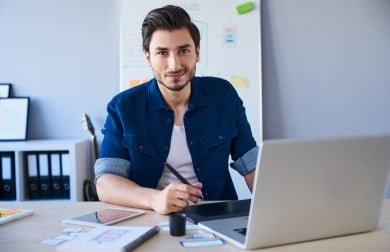 Looking for a professional expert to get the right assistance for your problems? Here, we have a team of professional and experienced team members to fix your technical, functional, data transfer, installation, update, upgrade, or data migrations errors. We are here at Dancing Numbers available to assist you with all your queries. To fix these queries you can get in touch with us via a toll-free number
+1-800-596-0806 or chat with experts.
---
Frequently Asked Questions (Faqs)
Should Passwords for QuickBooks have Space in Between them?
No. Passwords for QuickBooks cannot have space in between them. Space is not accepted while creating passwords.
What to do in case the User Does not want to have any or No Passwords?
In case of No passwords, a user is required to select OK displayed on the login screen without adding any password.