The conversion of QuickBooks Enterprise to Pro is usually done on account of changing business requirements. If you do not require any particular report, then it is highly recommended to switch or convert QuickBooks into the Pro edition.
Make Your Conversion
Discover if your conversion is possible and what it costs. Get your quote!
In order to transform QuickBooks Enterprise to QuickBooks Pro, a set of procedures are needed that are stated below in this article. In simple words, QuickBooks Enterprise is the updated version of QuickBooks Pro and it cannot be downgraded. Hence, to shift from QuickBooks Enterprise to QuickBooks Pro, you may need to transfer all your QuickBooks Company data. Not to mention, you need to buy a license and then activate your QuickBooks software.
What are the Differences Between QuickBooks Enterprise and Pro?
When comparing QuickBooks Enterprise and Pro, these two most popular editions of QuickBooks differ significantly in terms of their features, cost, usage, and security.
Uses: In terms of uses, small and medium size businesses prefer QuickBooks pro as it's more cost effective and has all the basic accounting features.
Security: Data security is also a factor to keep in mind while choosing your go to accounting software. As in QuickBooks enterprise, it is possible to set up more than 30 users making data security vulnerable. Whereas Pro version has limited access.
Features: In terms of features, both versions provide users with all the basic accounting features required to run a business smoothly. But with some advanced accounting features Enterprise edition has some perks.
Pricing: QuickBooks Pro is specifically tailor-made for small and medium-sized businesses and is more affordable than Enterprise.
Before you get Started:
The size of your QuickBooks file is irrelevant; it must be under 350,000 targets. See Trimming your QuickBooks Windows file for import to learn how to reduce it. Given that Enterprise is designed for massive files, you should generally stick with it if you have more than 350,000 users. Your history is deleted when you condense your QuickBooks file, and corruption is possible.]
You must register for a free trial of QuickBooks Online at http://qbo.intuit.com.
The import of QuickBooks Desktop data is only available for the first 60 days following the start date of your QuickBooks Online organization. Your QuickBooks Desktop file will replace your complete QuickBooks Online file and erase all previous data if it is imported.
You should have the QuickBooks Online account level of Administrator.
In your desktop file, you must be logged in as the Admin user.
Internet Explorer is a must for Windows. No other browsers will function.
If you experience any issues with the file you're importing, visit QuickBooks Online Import Errors.
Convert Your Enterprise Company to QuickBooks Pro/Premier
As your business requirements change, the conversion is completed. Change your software version if you haven't needed any specific reports as you did in the past.
Even though you no longer require Enterprise, do you still use it? Many Enterprise users don't actually require it or the expenditures involved! In this blog, you will see how to convert the data from your Enterprise company file to the Pro/Premier format.
Conversion Service Features
You may continue where you left off as soon as you get your Pro/Premier file!
Financial and Non-financial transactions, such as Payroll, Purchase Orders, Estimations, Accounts Payable, and everything in between!
All ties between transactions are made up of payments made on invoices.
Accounts, Clients, Suppliers, Workers, Products, Classes, and all other listings.
Information about UUser Identities, Preferences, and embedded subscriptions.
Your Enterprise file has been transformed in all other ways.
Why is QuickBooks Enterprise Data not converted to QuickBooks Pro?
There are a few reasons for not converting the data of QuickBooks Enterprise to Pro are mentioned below:
The file size must not exceed the limited file size of 500 MB minimum and 2 GB maximum.
If an Enterprise database is currently in use, you cannot convert to Pro.
You must ensure that there are no damaged files in the present database because doing so will make issues in data conversion.
The names of the QuickBooks Enterprise files must not exceed 14,500 characters, or a problem would arise.
To Convert QuickBooks Enterprise to Pro, What Tips or Things can You do?
Your software that is converting QuickBooks Enterprise to Pro will be downgraded. This results in the loss of all the features and benefits that you currently enjoy from the Enterprise software edition. Like
You can only join up to 3 accounts in QuickBooks Pro after converting the software because it only supports this many users.
If you want to change the version of your software, you must purchase a new license. Install the software after purchasing the license, and then activate it to keep it t continue working properly.
Once the data conversion is complete, You receive a file for your QuickBooks Pro software so that you can continue with your work.
Don't worry if you have files from an earlier software version; they can be easily restored. In your Newer QuickBooks Version, you may quickly access them.
What is the Importance of Data Migration When Converting QuickBooks Enterprise to Pro?
When you no longer want the current version, conversion is necessary. If your business needs change while you are using QuickBooks Enterprise, you may easily convert to the QuickBooks Pro software. So, you also receive the advantages and features whenever the software version changes in accordance with the requirement.
The conversion is determined by the needs of your business. Simply follow the instructions below to complete the procedure quickly.
What are the Advantages of Converting QuickBooks Enterprise to Pro?
It is a known fact that QuickBooks Enterprise has advanced features. Not to mention, it adds to your overall safety of the data. Data is important for every business and it never should be put at risk.
With the help of QuickBooks Enterprise, around 30 users can get access. This, in short means, that there is a high possibility of losing the entire data. QuickBooks Pro, on the other hand, enables only 3-5 users to access the data. This means it is very safe and highly secured.
One additional benefit of using QuickBooks Pro is that it is highly cost-efficient. Hence, there is no point in wasting any money by using QuickBooks Enterprise. Using QuickBooks Pro is the best option to manage business accounting.
Converting QuickBooks Enterprise to QuickBooks Pro: What are the Steps?
You must follow a few steps in order to convert your account. You must select it based on what is most convenient for you and what you can complete easily. These are the steps:
Step 1: Restore a Backup of the Company File from QuickBooks Enterprise to QuickBooks Pro
Make a Backup of Your QuickBooks Enterprise Company File
First, You have to open QuickBooks Enterprise.
Then select File from the menu and see whether it appears. Turn on single-user mode.
While in the multi-user mode, you have to choose the option to switch to single-user mode.
Once more you have to select the File menu choice.
Choose the Backup Company from the drop-down menu.
Moreover, Pick the Make Local backup option.
A popup for backup appears on your screen.
Then you have to choose the Local Backup option in this.
Then you have to use the Next button to continue.
To find the location where you want to save this backup file, click the Browse button.
You can optionally say how many backups you want to perform.
Before storing the backup file, a test is now done on it. In this step, you will learn if there are any issues or problems.
After that, When you are ready with it the test reports are ok and then to continue you have to click on the OK button.
Finally, Click the Next button after clicking the Save it Now button.
You have to wait for it for creating the backup file and get notified.
Restore Your QuickBooks Pro Company File
First, You have to open QuickBooks Pro and then click on the option of the file menu.
Then you have to select the Open and then click on the Restore company file.
You have to choose to Restore a Backup copy and then you have to click on the Next button.
On your computer, You have to find the backup company file by clicking on the browse button.
To save the file now you have to select the folder and then click on Open.
Click on Save when everything is complete.
Step 2: Data is Imported into QuickBooks Pro After being Exported from QuickBooks Enterprise
A. Export Data from QuickBooks Enterprise
To Export Data
Open QuickBooks and then click on Customer/Supplier/payroll Center.
Then you have to click on the Excel drop-down menu.
If you wish to export the Name, Address, or Balance of a Customer, Employee, or Supplier, Choose the Export list option.
To export a specific transaction you have to choose Export the transaction.
Then you have to click on the option of Create a New Worksheet and then click on the Export button.
To Export Items
Firstly, You have to go to the lists menu option.
Then you have to choose the item list and then click on the drop-down of Excel.
Now you have to select the Export all items options.
Then you have to click on Create a New Worksheet and then click on the Export button.
To Export Reports
Firstly, You have to go to the Lists menu in QuickBooks and then you have to select Item List.
Then you have to click on the Excel drop-down.
Now you have to click on the Create New Worksheet and then you have to check the Preferences.
At last, You have to click on the Export option.
B. Import Data to QuickBooks Pro
Start by clicking on the file menu and then you have to select Utilities.
Then you have to click on the Import option and then select Excel Files.
Follow the instructions that are visible on the screen.

To Import, You have to select the type of data in this.
QuickBooks gives you an overview and formats all the data.
By selecting the Add My Data Now button, You may manually input any data.
After double-checking and verifying your preferences you have to click the Close button.
C. Review Your Data
Review all data that you converted, transferred, or moved across QuickBooks accounts. Verify that no data was left behind and if there was, manually enter it into your new QuickBooks software. Check for errors as well so you can correct them. When you are finished.
D. List the Things You can Send Your QuickBooks Pro Version
A few things from your prior account can be transferred into your QuickBooks Pro account.
These things are mentioned below:
Accounts
Employees
Items
Vendors
Classes
Customers
Lists
The transactions and connections between them, such as the payment you applied to the invoice.
Both financial and non-financial transactions may be transmitted. Payroll, Purchase Orders, Accounts Payable, and Accounts Receivable are a few examples.
What is the Process?
Its work procedure is very simple-
To purchase and upload your Enterprise company file you have to click the link below.
You will receive a file that has been converted from your Enterprise data to a QuickBooks Pro/Premier file.
After downloading, you can use your converted data right away by opening it in QuickBooks Pro or Premier.
What are the Steps to Use the Conversion Service?
By Selecting the Add to Cart option above, you have to purchase one instance of the service for each company that will be converted.
Conversion Request Creation: You will be asked to upload the file that will be converted to QBW after finishing the quick procedure. A *.QBW company file, *.QBB backup, or *.QBM "portable" files can all be used for this.
The Versions that are Supported
Files from the source company can be found in US Enterprise versions 6.0 to 23.0.
The desired version of the data-2017-2023-will be provided in the Pro/Premier file format.
The QuickBooks Pro/Premier version year must match or be newer than the source Enterprise version, as shown in the table below.
The file can be converted to Pro/Premier 2021, 2022, or 2023 if your Enterprise version is 21.0:
| Enterprise Version | QB Pro & Premier 2017 | QB Pro & Premier 2018 | QB Pro & Premier 2019 | QB Pro & Premier 2020 | QB Pro & Premier 2021 | QB Pro & Premier 2022 | QB Pro & Premier 2023 |
| --- | --- | --- | --- | --- | --- | --- | --- |
| 6.0 – 17.0 | Yes | Yes | Yes | Yes | Yes | Yes | Yes |
| 18.0 | No | Yes | Yes | Yes | Yes | Yes | Yes |
| 19.0 | No | No | Yes | Yes | Yes | Yes | Yes |
| 20.0 | No | No | No | Yes | Yes | Yes | Yes |
| 21.0 | No | No | No | No | Yes | Yes | Yes |
| 22.0 | No | No | No | No | No | Yes | Yes |
| 23.0 | No | No | No | No | No | No | Yes |
If QuickBooks is Freezing or Unresponsive during the import:
Open Internet Explorer first (if you have two, use the non-64-bit version), then follow the instructions to enable or disable the necessary settings:
Hold ALT and T together to open the Tools Menu. Choose Internet Options from the menu at the bottom of the page from here, then select the Security tab from the top menu, and uncheck the Enable Protected Mode option.
Click Sites on the same page, add https://qbo.intuit.com and https://lvdc.qbo.intuit.com one at a time to the Trusted Sites and then click Close.
Click the Internet Zone, which has a picture of a globe, while you're still on the Security tab. Set the security level slider to Low or Medium.
Afterward, you have to click OK. Before attempting to re-do the import, now shut down and restart Internet Explorer.
In this blog, you will be cleared your doubts regarding converting your enterprise company to QuickBooks Pro/Premier. In case you still face any issue that is unsolved even after reading this blog then you can call the help desk team that is available round the clock for their users.
Still, if you face any trouble following the steps or get stuck anywhere and do not understand something, you can simply reach out to Dancing Numbers team via LIVE CHAT. Our experts are proficient in resolving such queries.
Accounting Professionals, CPA, Enterprises, Owners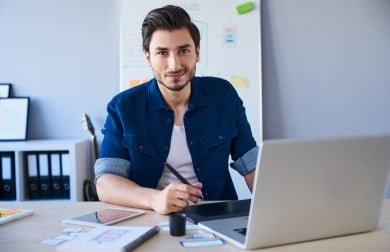 Looking for a professional expert to get the right assistance for your problems? Here, we have a team of professional and experienced team members to fix your technical, functional, data transfer, installation, update, upgrade, or data migrations errors. We are here at Dancing Numbers available to assist you with all your queries. To fix these queries you can get in touch with us via a toll-free number
+1-800-596-0806 or chat with experts.
---
Frequently Asked Questions (Faqs)
Can Everything be Transferred from one QuickBooks to Another When you are Converting QuickBooks Enterprise to Pro?
Payroll taxes from the previous year, which you must factor in when figuring out your tax for this year, are among the things that won't be transferred. Credit memos or credit notes cannot be moved.
Can we Open the QuickBooks Enterprise File with Pro?
So, If you are thinking of opening a QuickBooks Enterprise file with Pro then its answer is no. Because you need a certain version of the software to function with QuickBooks Enterprise files. You will require a third party to convert your file if you use QuickBooks Pro or Premier Enterprise.
Can I Convert from QuickBooks Enterprise Desktop to Any Version of QuickBooks Pro?
Absolutely, You can use any version of QuickBooks Pro that is available or that you choose to use by Downloading, Installing, and Using it. You can install It, But you must first take its licence in order to use it correctly.
Is it Possible to Convert all Companies to the QuickBooks Pro Version?
Yes. Ensure that the source company file is compatible or else the file will not be converted.
Why Data Migration is Crucial During the Conversion of QuickBooks Enterprise to Pro?
Conversion is needed when the present version is not useful anymore or not required. It means you are using the QuickBooks Enterprise as per your business requirement, and when these business requirements change you use QuickBooks Pro software. Hence, with the change in the requirement, the software selection also changes.
It is Possible to Transfer from one QuickBooks to Another While Converting to QuickBooks Pro from QuickBooks Enterprise?
Several things that will not be transferred are payroll taxes of the last year that you must need in determining the present year tax. Credit notes or Credit memos will not be transferred.
What are the Documents one can Export from QuickBooks Enterprise to QuickBooks Pro?
Here are the documents one can export from QuickBooks Enterprise and import to QuickBooks Pro:
• Batch Transactions
• Changes made by Accountants and Users
• Bank Transactions
• General Journal Entries
• Suppliers, Customers, and Vendors List
• Other lists like Employees, Chart of Accounts, Sales Tax Codes, Items, etc.
• Other Transactions like Supplier Bills, Deposits, Refunds, Invoices, etc.
How Would I be Notified that QuickBooks Enterprise Data is transferred to QuickBooks Pro?
There are multiple reports in QuickBooks like the Balance Sheet, Profit and Loss statement, etc., that are used to authenticate the accuracy of the converted data. If the report balance is in sync with the specific, then the file conversion is a success. If you see any discrepancy, then you need to locate the error.
How to Start the Conversion of QuickBooks Enterprise to Pro by Switching from Multi-user Mode to Single-user Mode?
You must choose the File menu item in the QuickBooks Desktop software. That gives you additional options. So, you must select it if the option to switch to single-user mode is displayed. Nevertheless, if it's not displaying then you are already in single-user mode. The conversion procedure can continue.