The conversion of QuickBooks Enterprise to Pro is usually done on account of changing business requirements. If you do not require any particular report, then it is highly recommended to switch or convert QuickBooks into the Pro edition.
Save Time, Reduce Errors, and Improve Accuracy
Dancing Numbers helps small businesses, entrepreneurs, and CPAs to do smart transferring of data to and from QuickBooks Desktop. Utilize import, export, and delete services of Dancing Numbers software.
In order to transform QuickBooks Enterprise to QuickBooks Pro, a set of procedures are needed that are stated below in this article. In simple words, QuickBooks Enterprise is the updated version of QuickBooks Pro and it cannot be downgraded. Hence, to shift from QuickBooks Enterprise to QuickBooks Pro, you may need to transfer all your QuickBooks Company data. Not to mention, you need to buy a license and then activate your QuickBooks software.
What are the Advantages of Converting QuickBooks Enterprise to Pro?
It is a known fact that QuickBooks Enterprise has advanced features. Not to mention, it adds to your overall safety of the data. Data is important for every business and it never should be put at risk.
With the help of QuickBooks Enterprise, around 30 users can get access. This, in short means, that there is a high possibility of losing the entire data. QuickBooks Pro, on the other hand, enables only 3-5 users to access the data. This means it is very safe and highly secured.
One additional benefit of using QuickBooks Pro is that it is highly cost-efficient. Hence, there is no point in wasting any money by using QuickBooks Enterprise. Using QuickBooks Pro is the best option to manage business accounting.
What are the Differences Between QuickBooks Enterprise and Pro?
When comparing QuickBooks Enterprise and Pro, these two most popular editions of QuickBooks differ significantly in terms of their features, cost, usage, and security.
Uses: In terms of uses, small and medium size businesses prefer QuickBooks pro as it's more cost effective and has all the basic accounting features.
Security: Data security is also a factor to keep in mind while choosing your go to accounting software. As in QuickBooks enterprise, it is possible to set up more than 30 users making data security vulnerable. Whereas Pro version has limited access.
Features: In terms of features, both versions provide users with all the basic accounting features required to run a business smoothly. But with some advanced accounting features Enterprise edition has some perks.
Pricing: QuickBooks Pro is specifically tailor-made for small and medium-sized businesses and is more affordable than Enterprise.
How to Convert QuickBooks Enterprise to QuickBooks Pro or Premier?
There are certain steps one needs to follow to convert QuickBooks Enterprise to QuickBooks Pro. Let's take a look at each and every one below:
Step 1: Importing Company Files from QuickBooks
Here are the steps to import the company files from QuickBooks Enterprise to QuickBooks Desktop:
In order to do this, you will need to log in to your QuickBooks application.
Now, take a backup of the files and then you need to save it on your particular hard drive.
Now restore the backup and then make a copy of it. To do your work, use the copy.
Now, on your particular home screen, you will need to launch the enterprise version.
At the same time, click Ctrl + 1 to open the particular product details screen.
Now, click Ctrl + B along with the Ctrl + Q key.
Press OK.
On the next window, you will require to enter all the QuickBooks login details.
Check the checkbox for terms and services.
Press on Submit button.
Tally the list. Do as per the instructions that come up on the window.
Step 2: Exporting the Data to QuickBooks Pro
The moment the file has been imported to QuickBooks, you can use Internet Explorer for additional export.
You need to do as per the follow appearing on the window to install the controls.
To convert the entire file, you will need to select the option, All Financial Data.
Now press the option, All Financial Data Without Transactions.
Step 3: Converting the File
Here are the steps to transform the file:
First you must open QuickBooks Desktop on the window.
Select the Company file that you wish to convert.
Press the Convert button.
Do as per the prompts appearing on the window.
Step 4: Things to do after the File Conversion
First you need to open your Internet Explorer.
Now click the keys Alt+T together.
Now, press on the Tools menu.
Now go to the Internet Options button.
Now choose the tab titled Security.
Now you will need to choose the default level by resetting all zones.
Now press Apply and then click OK.
Finally, close the Internet Explorer screen.
The steps mentioned above are considered the best way to convert QuickBooks Enterprise to Pro. If you follow the given steps, you will be able to complete the task of conversion quite easily.
Still, if you face any trouble following the steps or get stuck anywhere and do not understand something, you can simply reach out to Dancing Numbers team via LIVE CHAT. Our experts are proficient in resolving such queries.
Accounting Professionals, CPA, Enterprises, Owners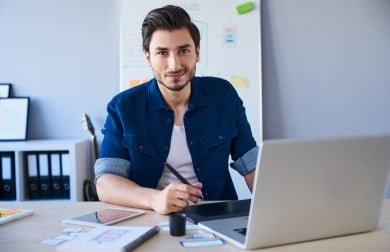 Looking for a professional expert to get the right assistance for your problems? Here, we have a team of professional and experienced team members to fix your technical, functional, data transfer, installation, update, upgrade, or data migrations errors. We are here at Dancing Numbers available to assist you with all your queries. To fix these queries you can get in touch with us via a toll-free number
+1-800-596-0806 or chat with experts.
---
Frequently Asked Questions (Faqs)
Why Data Migration is Crucial During the Conversion of QuickBooks Enterprise to Pro?
Conversion is needed when the present version is not useful anymore or not required. It means you are using the QuickBooks Enterprise as per your business requirement, and when these business requirements change you use QuickBooks Pro software. Hence, with the change in the requirement, the software selection also changes.
It is Possible to Transfer from one QuickBooks to Another While Converting to QuickBooks Pro from QuickBooks Enterprise?
Several things that will not be transferred are payroll taxes of the last year that you must need in determining the present year tax. Credit notes or Credit memos will not be transferred.
What are the Documents one can Export from QuickBooks Enterprise to QuickBooks Pro?
Here are the documents one can export from QuickBooks Enterprise and import to QuickBooks Pro:
• Batch transactions
• Changes made by accountants and users
• Bank transactions
• General journal entries
• Suppliers, customers, and vendors list
• Other lists like Employees, Chart of Accounts, Sales tax codes, Items, etc.
• Other transactions like supplier bills, deposits, refunds, invoices, etc.
How Would I be Notified that QuickBooks Enterprise Data is transferred to QuickBooks Pro?
There are multiple reports in QuickBooks like the Balance Sheet, Profit and Loss statement, etc., that are used to authenticate the accuracy of the converted data. If the report balance is in sync with the specific, then the file conversion is a success. If you see any discrepancy, then you need to locate the error.
Is it Possible to Convert all Companies to the QuickBooks Pro Version?
Yes. Ensure that the source company file is compatible or else the file will not be converted.