If your business has outgrown QuickBooks premier edition then it's time to switch to the more robust platforms or advanced edition. It means you need to perform QuickBooks premier to Enterprise conversion process that allows you to do more with data. Due to the increased size of the database, it makes sense to move to the Enterprise edition. It has compatibility capability so you can make modifications as the business takes different directions. With more room to grow for both data and users, Enterprise includes advanced features. With the enhanced features, you can gain clear insights of the financial to make more informed decisions for your business. Let's explore QuickBooks Premier to Enterprise conversion in detail via the below write-up.
Make your conversion
Discover if your conversion is possible and what it costs. Get your quote!
Conversion Specifications:
All Transactions
All Lists
Custom Templates
Third-party application integrations
Users
Service subscriptions
Benefits of QuickBooks Premier to Enterprise Conversion
The conversion process from a Premier version to the Enterprise solution is quite similar to any version upgrade with a couple of key differences and the remaining are almost the same.
Save time tracking all your financial transactions.
With the Enterprise solution, you will get a more enhanced password protection feature.
Efficiently manage inventory and pricing.
It will allow you to search from the customer: job, item list, and vendor.
The enterprise solution has also been re-engineered that helps you to manage huge data files for improved speed and performance.
It also supports remote access via a VPN.
The user interface is almost similar to the Premier product.
QuickBooks Desktop Enterprise solution lets you access multiple users simultaneously for the same company file.
As your business grows, you can buy more licenses as per your requirements.
Step by Step Process for QuickBooks Premier to Enterprise Data Conversion / Upgradation
Follow every step very carefully in order to make your conversion smoothly with less effort:
Step 1: Back up the Company File
Before you convert your data from Premier to Enterprise, make sure to backup your company file. Once you convert the file to Enterprise, you are no longer to open it in QuickBooks Premier.
To back up your company file before you continue to conversion process:
Go to the File menu and then choose the option "Create Backup"
Choose the safe location for the file like a different computer or server.
Step 2: Register the Enterprise Edition
After registering for the Enterprise solution, you can take advantage of the many benefits that come with this QuickBooks edition.
First, start QuickBooks Desktop Enterprise
Go to the Help menu and select Register QuickBooks
Hit the "Begin Registration" and then perform the instructions that appear on your screen.
Step 3: Set up multi-user Hosting
If you're planning to use more than one user hosting then you need to set up the multi-user hosting. But in case, you are going to use a single-user host then you can skip this step.
To set up multi-user hosting on Remote Desktop Services Server:

ON the server
Not applicable on workstations

To set up multi-user hosting on Workstation with Enterprise installed and stores the company file (peer-to-peer environment):

ON the server
OFF the workstations

To set up multi-user hosting on Central Server:

ON the server
OFF the workstations
Step 4: Update Your Company File
Now, you have a backup of the current file and the next move is to update the company file to work with QuickBooks Desktop Enterprise:
Initially, open Enterprise solution and then open the company file
Enter the Admin password and then hit OK
Tick the checkbox named "I understand that my company file will be updated to this new version of QuickBooks"
Next, select the tab "Update Now"
Click ok to backup your data and perform onscreen instructions to backup the company file
At last, hit "Yes" to confirm the update your file once prompted.
So, the above is the complete QuickBooks Premier to Enterprise conversion! When you receive your company file then you can pick up right where you left off with no need to re-enter data or fix anything.
Accounting Professionals, CPA, Enterprises, Owners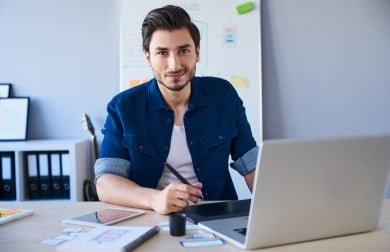 Looking for a professional expert to get the right assistance for your problems? Here, we have a team of professional and experienced team members to fix your technical, functional, data transfer, installation, update, upgrade, or data migrations errors. We are here at Dancing Numbers available to assist you with all your queries. To fix these queries you can get in touch with us via a toll-free number
+1-800-596-0806 or chat with experts.
---
Frequently Asked Questions (Faqs)
Which and all Versions can QuickBooks Desktop Enterprise be Converted to?
QuickBooks Desktop Enterprise can be converted to QuickBooks Pro, Premier, Accountant, Mac, or QuickBooks Online. Likewise, you can convert your QuickBooks Pro, Premier, Accountant, and Mac to QuickBooks Desktop Enterprise.
Is there any Data that Cannot be Converted?
No, You can convert 100 percent of your data including all transactions, lists, users, templates, payroll, etc. Without any risk of loss or damage of your damage, you can easily convert the above listed data related to QuickBooks.
Can we Add Additional Licenses to my QuickBooks Desktop Enterprise License?
Yes, You can add additional licenses to your QuickBooks Desktop Enterprise license by following these steps:
● Initially, go to the Help menu >> Manage My License
● Select the Buy Additional User Licenses
● To complete the process, you have to follow the instructions that appear on your screen.