Once you decide to convert your MYOB to QuickBooks and have all your files set up, the next step you need to do is transfer your previous Accounting data into the software.
One of the first things that you need to do is create a backup until today. If in case something goes incorrect, you do not wish the data to be damaged.
Make your conversion
Discover if your conversion is possible and what it costs. Get your quote!
Once the data is backed up, you would have to export all the transactions from your MYOB to text files.
This can be completed by selecting "File" and then choosing "Export Data." Then you would get a list of all the types of transactions, you can choose the ones you need to transfer.
You can convert both transactions as well as the general entries. Along with that, you will be able to export accounts receivable like Money Received, Item Sales, Service Sales, Professional Sales, Misc. Sales and time billing sales. You would also be able to convert purchases, services purchased, money spent, misc. Purchased, professional purchases, and item purchases.
Once these data are transferred to the text format, it needs to be exported to excel and then tidied up. Once you have everything in order, it is ready to be imported into your installed QuickBooks software.
MYOB to QuickBooks Conversion
What all you can convert from MYOB lists and transactions to QuickBooks Online, Premier, or Pro QuickBooks Editions.
MYOB Chart of Accounts to QuickBooks Chart of Accounts.
MYOB Vendor List to QuickBooks
MYOB Item List to QuickBooks
MYOB Client List to QuickBooks
MYOB Employee List to QuickBooks
QuickBooks Transaction Types Conversion
MYOB Vendor Credits to QuickBooks
MYOB Credit Card Charges to QuickBooks
MYOB Invoices to QuickBooks
MYOB Sales Receipts to QuickBooks
MYOB Item Receipts to QuickBooks
If the data that you want to transfer spans over a few years, it would be advisable to break it into parts of a few weeks. As this is an extremely time consuming process, you can take the help of any outsourcing partners. It can help you arrange the data as you need, along it will also train you on how to make the most effective use of the Accounting software at the most affordable cost.
Before you Start your Conversion from MYOB to QuickBooks Remember the things
Converting your company data from your MYOB to QuickBooks is a complicated procedure, and for the first timer can be daunting.
You need to plan your conversion before starting and test out the process or a little sample of data to identify any possible problems before committing to a transfer.
Now, let's dive into the conversion of balances, lists, and transaction history.
Limitations: You will not be able to import historical payroll transactions into your QuickBooks, units of measure, or assembly information; QuickBooks does not permit this at this time.
Steps to Convert Data from MYOB to QuickBooks
Depending on your accounting data's complexity and size in MYOB, full conversion to QuickBooks can take quite some time.
You will need to have a good knowledge of Microsoft Excel for this. If you switch straight across to QuickBooks and do not want to disrupt your business, you need to undertake the conversion when you can set aside a pair of days to do the transfer and finish all your checks.
You will need to have the Following to Complete the Transfer:
QuickBooks 2008 or Greater.
MYOB Software
Microsoft Excel
The process has the following phases:
Transfer your MYOB card file details to QuickBooks.
Transfer the tax codes and customer lists to QuickBooks.
Transfer the supplier lists and the employee lists to QuickBooks
Create the opening balances in QuickBooks.
Create the opening inventory balances in QuickBooks
Export accounts payable and account receivable transactions from MYOB into text files.
Import accounts payable transactions into QuickBooks.
Import accounts receivable transactions into QuickBooks.
Validate data transfer.
Setup and configure QuickBooks.
MYOB Card Files into QuickBooks Lists
To begin, you might need to make some changes in MYOB before you export the lists, as there are differences in the rules encompassing MYOB and QuickBooks lists.
Correcting these before you export your data from MYOB will save you a lot of time later in the process.
These include:
Duplicate Names
QuickBooks will not let duplicate names on any lists, but MYOB does; for instance, a supplier called Amy J and a customer called Amy J will not import into QuickBooks, the name must have some sparse difference from the existing name, such as initial or different punctuation, capitalization, or spacing. You can use the search and replace to identify.
Unsupported characters
Any MYOB lists which include the below mentioned characters will not or may create errors while importing into QuickBooks:
Apostrophe (')
Comma ( , )
Colons ( : )
Names that are too long
List size restrictions.
QuickBooks gives a limit to the number of items in its lists; earlier, it was 14,000 for versions up to Premier and 28,000 for Enterprise. Once you have taken care of these, you can start exporting the MYOB card files.
Export Your Accounts List from MYOB
First of all, open your MYOB select File > Export data > Accounts.
You will have to make the following modifications for the new equivalent in QuickBooks
Open the exported file in your Microsoft Excel and update the Account Types to the QuickBooks Account Type equivalents, using the search and replace feature.
Change currency format to number format.
Import the Account List into QuickBooks
First of all, create a new company file in QuickBooks with no chart of accounts.
Open QuickBooks Select File > Import > Excel files and map the following fields.
Transfer Tax Codes and Customer Lists to your QuickBooks
Tax Code lists
The mapping of the Tax Code lists is down to your own choice and is something that needs careful consideration. There are many variations between the codes used by your MYOB to the codes used by your QuickBooks. Retaining the MYOB tax coding makes the transfer more straightforward but can often lead to confusion later.
For that reason, we suggest that you follow the default QuickBooks tax coding.
Expense transactions
Once you have set up the Cost and Expense of Goods Accounts with a default tax code, then you can default to that Tax Code and removes the wish to import the tax code with the transaction line. Though, transactions that do not follow the default need to be noted and manually adjusted once the transaction has been imported.
Customer List
MYOB and QuickBooks differ in the way they manage jobs. MYOB jobs are kept in a separate list, while QuickBooks has a parent – child type structure.
Supplier List
Match your Supplier list QuickBooks to MYOB.
Employee List
You will have to use the Employee List template in an IIF format as there is no supported interface in QuickBooks excel list import functionality.
Item List
You will need to re-classify the MYOB item types to the similar QuickBooks Item types within your Excel.
The assumptions we recommend are:
If MYOB "Buy" but not Inventory, then QuickBooks "Non-Stock Part."
If MYOB "I Inventory This Item," then QuickBooks "Stock Part."
ALL ELSE QuickBooks "Service"
Create Opening Balances in QuickBooks
You need to export a trial balance for the closing date of the last period in MYOB of the date that you need to start the transaction history from, then export the trial balance to Excel.
From within Excel, you will have to clear up the data so that you can pick up that data and import it as a journal entry.
Create on-hand Quantities for Items in QuickBooks
Suppose you need to set up On Hand inventory levels in QuickBooks. In that case, it is possible to do that either through importing an inventory adjustment on which you can define the quantity received or the value of the items on hand.
Consequently, you have the option to import the items and values as a bill against a dummy supplier account.
Convert Transaction History from MYOB to QuickBooks
Once you are done with your checks and have a QuickBooks file setup with opening balances and lists, it is good to make a backup before you start importing transaction history into QuickBooks.
Historical Transaction Data
The first step in the transaction transfer process is to export all the necessary transactions from your MYOB company file into text files. Based on the opening balance date you have selected, you will need all open transactions prior to your opening balance date and then all transactions since the opening balance date.
Select the File > Export data and then the transaction types to export. It is apparently better to transfer manageable chunks of data on a monthly or else quarterly basis, based on the volumes of transactions you are trying to get across.
MYOB Gives you the Following Transactions Types that you can Export:
Money received
Accounts Payable Purchases
Service purchases
Item purchases.
Professional purchases.
Journal Transactions Transaction journals.
General journal entries.
Accounts Receivable Service Sales.
Item Sales.
Professional Sales.
Time Billing Sales.
Miscellaneous Sales.
Miscellaneous purchases.
Money spent.
You will have to do some tidying up in Excel to remove blank lines or subtotals from the MYOB exported transaction files; if you are recording the Tax Codes, then you will have to do them in Excel prior to getting this data into QuickBooks; alternatively, you can rely on the default tax code linked with the item which the Transaction Importer will default to if not specified, but be cautious as there may be exceptions.
The next step will be to import these transactions into your QuickBooks company file. Always remember to back up your company file before trying to import transactions, so if something goes wrong, you can roll back to the last good version.
Now check whether the Conversion was Successful or not.
Compare your reports in both MYOB and QuickBooks as of the accounting period date you choose to convert the file to confirm that the transfer has been successful:
Profit and Loss
Trial Balance
Balance Sheet
Accounting Professionals, CPA, Enterprises, Owners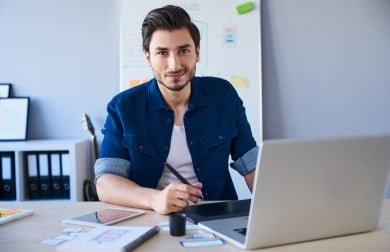 Looking for a professional expert to get the right assistance for your problems? Here, we have a team of professional and experienced team members to fix your technical, functional, data transfer, installation, update, upgrade, or data migrations errors. We are here at Dancing Numbers available to assist you with all your queries. To fix these queries you can get in touch with us via a toll-free number
+1-800-596-0806 or chat with experts.
---